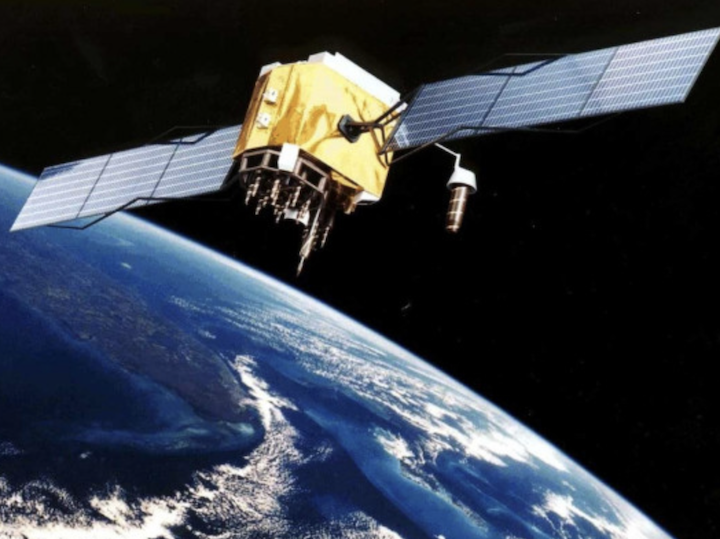 The Russian military, it seems, continue to experience problems with the operation of spacecraft created to establish hegemony in space. So, shortly after the collapse of the military spacecraft (SC) "Space-2535", it was reported that collapsed and the satellite "Cosmos-2491", the media called "satellite killer."
This property was relatively new: the orbit brought him in 2013, writes Inforesist.
In his message, the resource refers to the Twitter American expert in the field of Astronautics Jonathan McDowell.
According to him, the us air force has recorded 10 satellite fragments. Military directory of the United States this number 912-44 44 913 44 987-44 994. The expert believes that the satellite had completed its mission in 2014, but at the end of last year he succeeded the orbit and could collide with space debris or exploded battery, fuel.
"Satellite-killer" was launched, together with three other military satellites. While in the West, wrote that Russia withdrew maneuvering "killer satellites".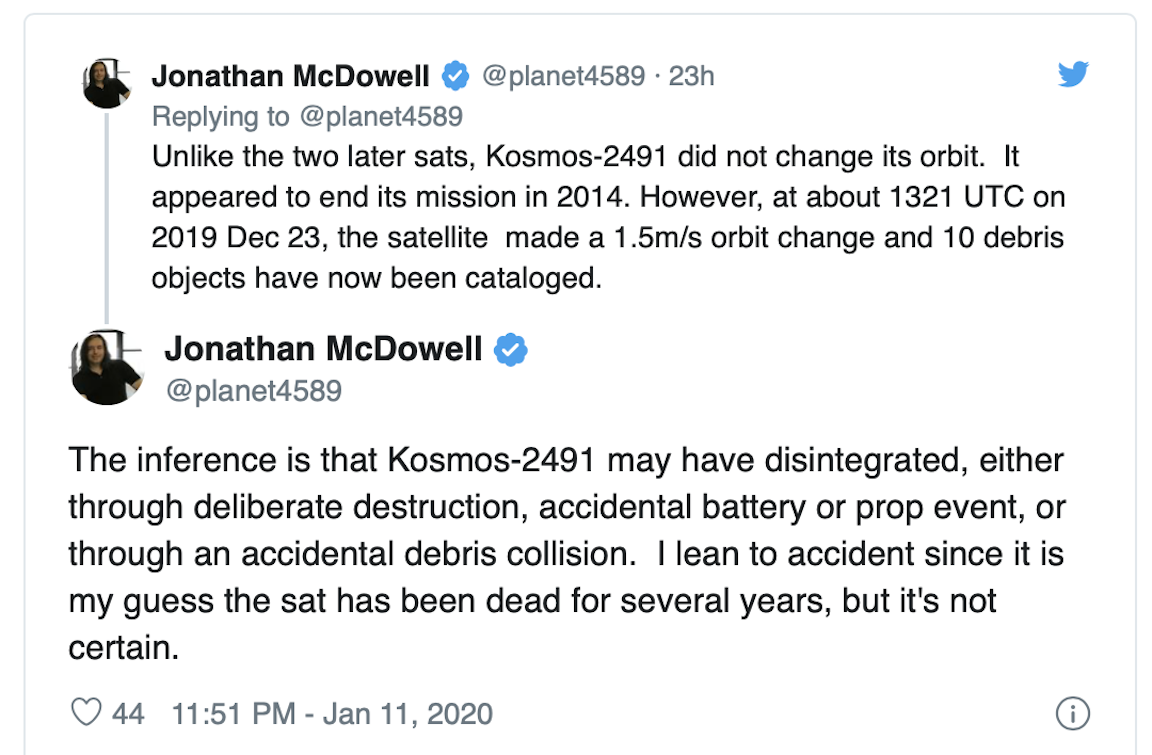 Roskosmos denied this information.
We will remind, on November 23 last year, the Russian satellite "Cosmos-2422", was the system of missile warning, descended from orbit and burned up in the atmosphere.
As previously reported "FACTS" in 1978 and have been an international incident that could lead to the end of the period of the Brezhnev "detente" on the territory of countries participating in NATO Canada has fallen Soviet military satellite "Cosmos-954", designed for radar reconnaissance and search for enemy submarines. The incident radiation was infected 124 km2 is 3 times higher than, for example, the territory of the Estonian SSR. In some places the radiation was 200 roentgen/hour. However, fortunately, the satellite fell in a very sparsely populated province, so population is not affected.