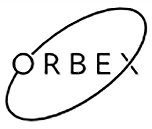 Orbex has secured $40 million (£30 million) in public and private funding for the development of orbital space launch systems.
Orbex will launch orbital vehicles from the newly-announced UK Vertical Launch spaceport in Sutherland in the Scottish Highlands as part of the main consortium.
Recently emerging from stealth mode, Orbex is a UK-based spaceflight company, with subsidiaries and production facilities in Denmark and Germany. The company has received funding from the UK Space Agency (UKSA), two of Europe's largest venture capital funds, Sunstone Technology Ventures and the High-Tech Gründerfonds, as well as private investors, the European Space Agency (ESA) and the European Commission Horizon 2020 program.

Orbex is constructing a completely re-thought and re-designed orbital launch vehicle, called Prime, to deliver smallsats into Earth's orbit. The Prime launcher has a novel architecture that eliminates the fundamental mass challenge of small launchers. Prime launchers are up to 30 percent lighter and 20 percent more efficient than any other vehicle in the small launcher category, packing more power per cubic liter than many heavy launchers. The Prime vehicle will launch satellites to altitudes up to 1,250km, inserting them into sun-synchronous or polar orbits.
Minimizing the environmental impact of launches was a key consideration in the rocket's design. Prime is a low-mass and low-carbon launcher, using a single renewable fuel, bio-propane, that cuts carbon emissions by 90 percent compared to hydrocarbon fuels. The rocket uses a novel zero-shock staging system called Magic, which leaves zero orbital debris. and also features a novel reusability concept, with an innovative new low mass recovery and reflight system.

Orbex has already secured commercial engagements with major aerospace organizations. The European Space Agency has contracted Orbex to study the development of a European micro launcher solution. Also, an engagement with a leading European aerospace company will be announced on Tuesday July 17.

Jean-Jacques Dordain, the former Director General of the European Space Agency, has joined Orbex as Chairman of the Advisory Board. He is joined by other notable figures from the space industry, including Jan Skolmli, Orbex's recently-appointed Chief Commercial Officer, who was formerly Head of Launch at SSTL, the world's leading smallsat manufacturer. Orbex staff members have professional backgrounds with NASA, ESA and several other commercial spaceflight organizations. Equipment developed by Orbex team members has flown on more than 50 deep space missions, and collectively they have developed more than 50 rocket engines and a wide range of orbital and suborbital launch vehicles.
Jimmy Fussing Nielsen, Managing Partner of Sunstone Technology Ventures, said that it the company's ethos to invest in exceptional entrepreneurs with bold visions. Behind the scenes, Orbex has made huge strides forward over the past three years, reaching a level of technical and commercial sophistication that is surprising for a young company. This explains why Orbex has been able to attract such high-profile public and private backers, as well as experienced team members. Just out of stealth mode, Orbex is already well on its way to becoming the leading private space launch company in Europe.
Yann Fiebig, Senior Investment Manager at the High-Tech Gründerfonds, added that it was clear to the firm from the start that Orbex had the potential to disrupt and fundamentally improve the satellite launch market in Europe and beyond. The company has made rapid progress, taking their innovations from concept to reality in short order. Their very strong management team deserves full credit for its ability to execute and we look forward to being part of their positive disruption over the coming months and years.

Chris Larmour, Orbex CEO, stated that the company is one of the few private spaceflight companies whose staff have credible, practical experience in the development of micro-launch vehicles and rocket engines. With the firm's collective experience, Orbex has developed a low mass, low carbon, high performance, 21st century orbital launch vehicle, designed specifically to support the needs of the rapidly growing smallsat industry. There is a significant launch backlog for smallsats globally and Orbex is primed to give industry and science a cost-effective, reliable and responsive route into space, directly from Europe.