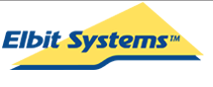 These radios are is service with the UK's Army Cadet Force, and will provide maximum service to those relying on them.
Elbit Systems Ltd. (NASDAQ: ESLT and TASE: ESLT) ("Elbit Systems") announced that the UK MoD declared that the Mercury Radio System achieved Full Operational Capability (FOC) and is now in service with the UK Army Cadet Force (ACF).
In conjunction with Drumgrange Ltd. ("Drumgrange"), Elbit Systems delivered over 3,000 PRC 710 VHF radios and amplifier sets and 150 PRC 720 HF man-pack radios along with battery charging and ancillary equipment to enable practical field-craft and signals training and a command and control capability.
The UK MoD was provided with extensive hardware and software enhancements to achieve best in class Radio performance, and compliance to the highest safety levels.
At a formal customer presentation to mark the occasion, Brigadier Richard Spencer, Head of the Battlefield Tactical Communications and Information Systems (BATCIS) Delivery Team stated that the delivery of this capability to exacting time, cost and performance parameters is a real success story and he is delighted to see the radios now in the hands of both the Cadets and Instructors.
Elbit Systems Land & C4I Division manufactured and supplied the PRC 710 VHF Handheld Radio, including PRC 715 Amplifiers, and the PRC 720 MICOM Pathfinder HF Radios. Both VHF and HF models have been sold in large numbers worldwide.
Martin Fausset, CEO Elbit Systems UK, commented that they are delighted to become a new radio supplier to the UK MoD providing a valuable capability for the UK Army Cadet Force and future users.
George Howe, Managing Director of Drumgrange, added that alongside Elbit Systems, they are pleased to be able to provide the ACF with a new and cutting-edge equipment and communications solution that will not only allow them to train effectively but also provide a key safety communications network for support on exercises and other activities.