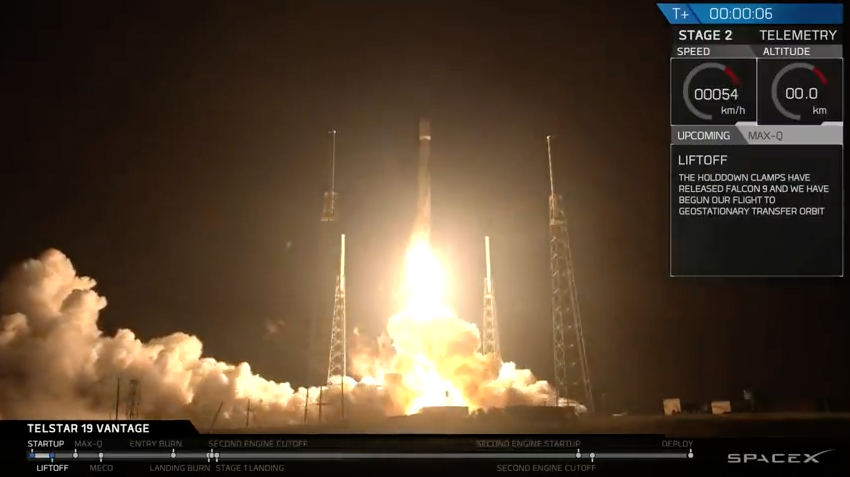 In the dark of the early morning at 1:50 a.m. on July 22, SpaceX successfully launched their workhorse Falcon 9 rocket, a quot;Block 5" variant of the two-stage Falcon 9, making today's launch just the second time that this rocket has been used from the Cape Canaveral Air Force Station. The Block 5 is the newest, most powerful and most reusable version of the Falcon 9.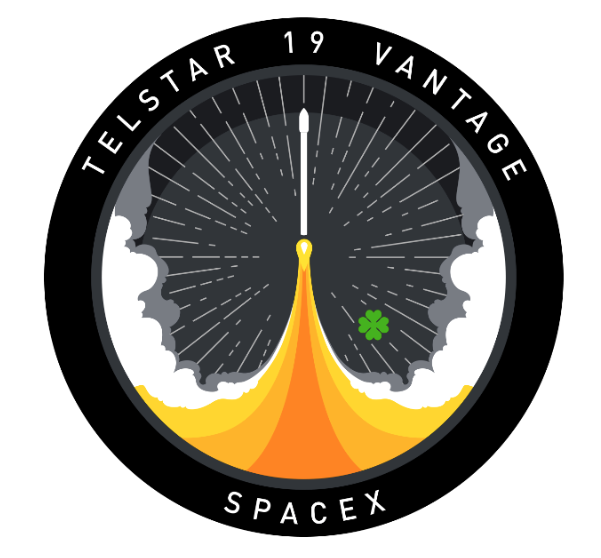 According to SpaceX's CEO Elon Musk the Block 5 first stages are designed to fly at least 10 times with just inspections between landing and liftoff. And if they have been refurbished they are good for 100 times. This is all part of Musk's attempt to reduce the cost of spaceflight with the intent of the big goal of colonization on Mars more affordable.
The Falcon 9 successfully delivered to orbit a satellite for the Canadian communications company Telesat followed by another 'show' as within just nine minutes after the launch the rocket's first stage came back down to Earth aboard the SpaceX drone ship "Of Course I Still Love You" located a few hundred miles off the Florida coast.
And after today's launch there are two more coming up quickly, SpaceX's Block 5 vehicles are scheduled to launch communications satellites for the Iridium and Telkom Indonesia on July 25 and August 2, respectively.
Coming up on the the July 25 mission for Iridium, there will be an attempt to capture the Falcon 9's payload fairing — the protective nose cone that shrouds satellites during liftoff, with SpaceX's speedboat "Mr. Steven" which will be using a net that has just been enlarged.
The Block 5 is the last Falcon 9 variant that SpaceX will produce, Musk has said. The company eventually plans to shift all spaceflight responsibilities to its in-development BFR Mars-colonization rocket-spaceship duo.
Telstar 19 VANTAGE is the latest in a new generation of Telesat satellites that combine broad regional beams and powerful high throughput satellite (HTS) spot beams in a design optimized to serve the types of bandwidth intensive applications increasingly in demand by users worldwide.
Operating from Telesat's prime orbital location of 63 degrees West, the same as Telesat's highly utilized Telstar 14R satellite, Telstar 19 VANTAGE will provide important advantages to Telesat customers who serve growing consumer, enterprise and mobility markets. It will have distinct zones of coverage across the Americas and Atlantic in both Ku-band and Ka-band. Ku-band coverages include: Brazil regional beam, North Atlantic regional beam and HTS spot beams over Brazil and the Andean region. Its Ka-band HTS spot beams will cover South America, the Caribbean, the North Atlantic and Northern Canada.
Telesat customer Hughes Network Systems LLC (Hughes) has signed a 15-year agreement for Telstar 19 VANTAGE Ka-band capacity that Hughes will utilize to expand its broadband satellite services for consumers and businesses in five South American countries. Hughes will refer to this capacity as "Hughes 63 West." Telesat also has long-term contracts for the entire Ka-band capacity of Telstar 19 VANTAGE over Northern Canada, including providing Bell Canada subsidiary Northwestel with the HTS spot beam capacity required to enhance broadband connectivity for all 25 communities in Nunavut, Canada's northernmost territory.
Following successful launch, Telstar 19 VANTAGE will enter commercial service this summer after it has completed orbit raising and in-orbit testing. The satellite was built by SSL, a Maxar Technologies company, and has a 15 year design life.