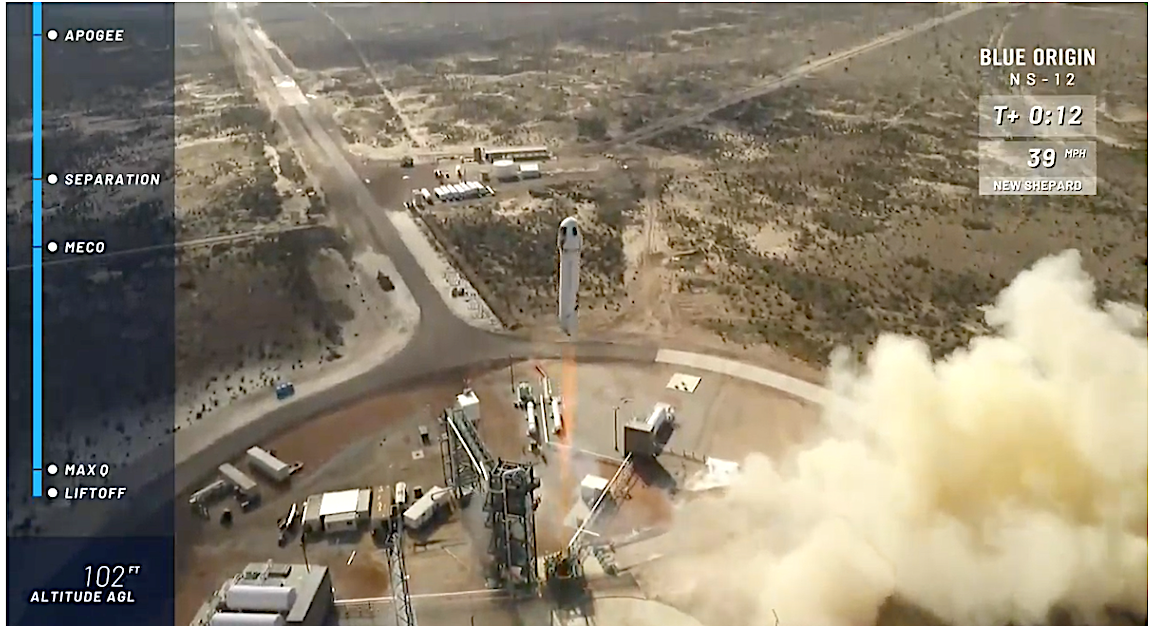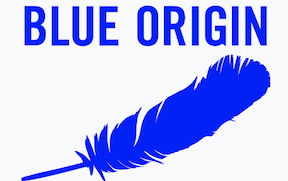 Although there were no human passengers on board Blue Origin's New Shepard vehicle, the launch on Wednesday at 12.46 P.M. Eastern Time, from the company's test site in West Texas was successful. On board was a capsule, designed to one day carry up to six people, but on this occasion there were a variety of experiments and sensors. "Congratulations to our New Shepard team," said Ariane Cornell, Director of Astronaut and Orbital Sales for Blue Origin, in a live stream for the launch. "Look at that capsule. Man I wish I'd been on board today!"
The launch was moved to Wednesday, following poor weather forecasts for the opening launch attempt on Tuesday. This was the twelfth total test flight of the New Shepard launch system, and the third such flight in the year 2019 of the 18-meter tall rocket launched on the NS-12 mission. This will be the sixth flight for this particular New Shepard vehicle, marking the first time a Blue Origin booster has made this many consecutive flights (the previous booster flew five times consecutively) with minimal repairs between flights. This particular rocket has been an operational payload vehicle for several flights, meaning there are no more updates to the system.
Blue Origin is also developing an orbital rocket called New Glenn. The company's plans originally were to initiate launching its first humans in 2019, however, delays have resulted in that step to human flight being delayed to at least 2020.
Blue Origin's CEO Bob Smith told CNBC last month that, "We're never going to fly until we're absolutely ready," "[We] have to go look at all the analysis, and then convince ourselves that we're ready to go… So it probably will be next year."
After reaching a maximum altitude of 104.5 kilometers, the rocket booster separated from the capsule and the two descended back to Earth. To guide the booster the engines were fired up resulting in a controlled landing returning the rocket to the ground.
As this was taking place the capsule descended slowly to Earth via parachute taking about ten minutes. The safety of the New Shepard which is preparing for human spaceflight, is of utmost importance.
This will also be the ninth commercial payload mission for New Shepard, and Blue Origin is flying their one hundredth customer on board the rocket. Also on the vehicle are thousands of postcards from students around the world for Blue Origin's nonprofit Club for the Future. The Club's mission is to inspire future generations to pursue careers in STEM and help visualize the future of life in space.