Dawn Aerospace, based in New Zealand, is building a reusable space plane that will use the worlds highest performance green satellite propulsion for simple, inexpensive and frequent orbital access.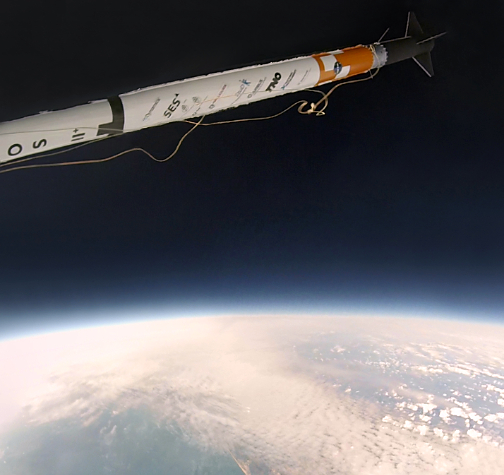 The firm has already achieved a number of world firsts, such as being the first company ever to have a 3D printed pressure vessel pass European Space Agency (ESA) qualification standards. Leveraging the latest in design and manufacturing, while working in the world's leading regulatory framework, the company's technology is fast on-track to achieve hypersonic, suborbital and orbital access.
Dawn Aerospace, in New Zealand, offers an environment for development, regulation and uncrowded skies. The company also has an aerospace hub in Europe with close connection to TU Delft, ESTEC and a thriving new space economy.
The firm's recoverable and fully reusable system allows for a development, failure and iteration cycle unachieved in any other aspect of rocket development. After every flight, Dawn Aerospace is able to analyze their aircraft, rewrite, then test again.
The company has signed an MOU with the Waitaki District Council for suborbital flights out of Oamaru Airport, New Zealand.
The signing occurred after a presentation and discussion with other local operators. Further consultation will continue to take place to ensure that all relevant parties are appropriately and thoroughly considered.
Oamaru was selected due to its stable weather, supportive local government and community and the proximity to Dawn's Christchurch facility.
Dawn would like to commend the expediency and efficiency of the Waitaki District Council, in particular Mayor Gary Kircher and CEO Fergus Power. Mr. Power brings with him considerable experience in NZ launch compliance from his time at Wairoa District Council.