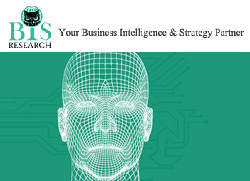 BIS Research has analyzed the global small launch vehicle market and is reporting this market segment generated $166.3 million during 2016 in terms of revenue, which is anticipated to reach $11.37 billion by 2026, growing at a CAGR of 52.57 percent, in their new Global Small Launch Vehicle Market - Analysis and Forecast (2017-2026) (Focus on Payload Ranges and End Users) study.
The small launch vehicle (SLV) market is witnessing a high growth rate owing to increase in deployment of small satellites for commercial end users, surge in demand for smallsat constellations and significant increase in investment of large space organization in developing small launch vehicles. Companies are developing various forms of emerging technologies such as 3D printed electronic components and structure, air breathing propulsion system, electronic propulsion system, and reusable launch vehicles, among others, to develop cost effective SLVs. This, in effect, is expected to increase competition in the near future as well as facilitate the utilization of small launch vehicle for small satellite space missions.

Some of the key topics covered in this report:
This report identifies the global small launch vehicle market under different segments such as payload range, end user, and geography
The study includes the market analysis and forecast of global small launch vehicle market from 2016 to 2026 in terms of value. The report also highlights the year-on-year growth of the market
It examines the prime supply and demand side factors affecting the growth of the market along with the current and future trends prevalent in the small launch vehicle market
It also presents a detailed examination of small launch vehicle market along the lines of market drivers, restraints, growth opportunities, and challenges
The report also highlights the value chain of the industry with a major focus on market attractiveness, including market share analysis and competitive benchmarking
Futuristic scenario analysis provides the impact of ongoing technological advancements on the market and opportunities for different stakeholders
A detailed competitive analysis has been included in this report, which focuses on the key market developments & strategies followed by the key players in the market
Small launch vehicle market analysis and forecast for different payload ranges, including
Small launch vehicle market has been analyzed with respect to various end users such as academia, government, defense, non-profit organizations, and commercial sector, including IT & telecommunication, agriculture, oil & gas, and mining
Small launch vehicle market has been analyzed for all geographies including North America, Europe, Asia-Pacific, and Rest of the World with further qualitative analysis with respect to other major countries
Several ongoing research activities for advancement of small launch vehicle are included in this report
The key market players are analyzed and profiled in detail in the report. This section covers business financials, company snapshots, key products & services, major developments, future programs (if any), and SWOT analysis
Request a sample of this report by accessing this direct link...