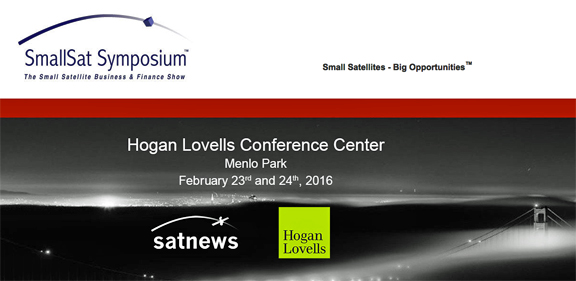 [Satnews] The 2016 SmallSat Symposium is delighted to welcome Steve Jurvetson as Keynote Speaker to this instructive event.
Steve is a partner at the venture capital firm DFJ. His current board responsibilities include Planet Labs, SpaceX, Synthetic Genomics, and Tesla Motors (TSLA). He was the founding VC investor in Hotmail, Interwoven (IWOV), Kana (KANA), and NeoPhotonics (NPTN). He also led DFJ's investments in other companies that were acquired for $12 billion in aggregate. At Stanford University, Steve finished his BSEE in 2.5 years and graduated #1 in his class as the Henry Ford Scholar. He also holds an MS in electrical engineering and MBA from Stanford.
Additionally, there is a new Licensing & Regulatory Workshop—join Tony Lin, global satellite and communication regulatory attorney for Hogan Lovells, in a no fee, open, round table discussion. In this two hour workshop that will be presented on both days of the Symposium, obtain direct answers to your licensing questions and clarify how various regulations affect your projects. Tony's extensive experience in regulatory matters includes advising clients on such matters before the ITU, FCC, NOAA, and multiple state public utility commissions.
The SmallSat Symposium will unlock the technologies, the business aspects and the financial and legal acumen that comprise the foundation of today's rapid growth in the small satellite market. A broad range of thought-provoking panels and speakers representing visionary ideas and years of business experience are being brought together as never before.
Reserve your attendance today at this direct link... and meet and greet the foremost smallsat subject-matter experts.