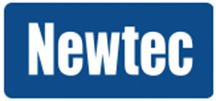 Quite a distinction, to be awarded the "Best Cable or Satellite IP Solution" by CSI Magazine at the IBC2016 event, and Newtec is the recipient of this accolade.
Launched at last year's IBC, the DVB-S2X modem's multi-carrier capabilities provide efficient distribution to both towers and headends, resulting in OPEX and CAPEX savings for service providers. The award, which was presented at a ceremony last Friday night, recognizes the MCX7000 Multi-Carrier Satellite Gateway's capabilities and the improvements made to the modem following the product's launch, including higher density and increased functionality.
The improvements made in release 2.0 result in a 1 rack unit device featuring a modulator and three slots for additional application cards: modulators, demodulators, ASI interfaces or a mix. It supports DVB-S2X with bonding (bonding to be released in Q2/2017) and up to four modulators or three demodulators. An intelligent 1+1 carrier-based redundancy solution is supported, which provides near seamless stream switching without the need for carrier switching, while minimizing IP network devices. AES encryption on baseband frame level guarantees overall security for closed networks. Newtec has also improved the performance of the MCX7000 by using Equalink® 3 predistortion technology, which can bring up to 15 percent higher throughput in DTH systems.
The MCX7000 can be used for highly efficient DTH distribution, primary distribution to towers and headends and contribution of 4K/8K video on standard and High Throughput Satellite (HTS) spot beam transponders. In addition, the MCX7000 is compatible with the Newtec Dialog® multiservice broadcast solution.
Visitors who are attending IBC can take a look at Newtec's MCX7000 in Hall 1 at Stand A49.
www.newtec.eu/product/mcx7000-multi-carrier-satellite-gateway