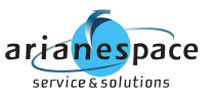 The Aeolus passenger for Arianespace's next Vega mission is now in French Guiana, where payload preparations are beginning for an August liftoff from the Spaceport.
While most spacecraft are delivered to the South American launch site via cargo aircraft, Aeolus — a "wind satellite" carrying one of the most sophisticated instruments ever to be put into orbit — was transported by ship. Considering the instrument's sensitivity to pressure change, engineers decided this was the safest method to transfer Aeolus from France, where it was produced by prime contractor Airbus. The voyage took approximately 12 days to complete, concluding at French Guiana's Port of Cayenne. Once at the Spaceport, Aeolus was removed from its protective shipping container in the S5 payload preparation facility, enabling the pre-launch checkout process to begin.
Developed as part of the European Space Agency's (ESA) Living Planet Program, Aeolus aims to further knowledge of Earth's atmosphere and weather systems. By recording and monitoring the weather in different parts of the world, it will allow scientists to build complex models of the environment — which can then be used to help predict how that environment will behave in the future.
The pioneering Aeolus mission uses powerful laser technology that probes the lowermost 30 km. of Earth's atmosphere to yield vertical profiles of the wind, as well as information on aerosols and clouds. While there are several ways of measuring wind from a satellite, Aeolus will utilize the active Doppler Wind Lidars (DWL) method – which is the only one able to provide the required data globally, from direct wind observations.
Designated VV12 in Arianespace's numbering system, next month's Vega mission will mark the light-lift vehicle's 12th flight from French Guiana since beginning operations from this equatorial launch site in 2012. It also will be the first Vega mission performed by Arianespace in 2018.