The Luxembourg National Space Program (LuxIMPULSE), implemented by the European Space Agency, has awarded GomSpace Luxembourg SARL — a subsidiary of GomSpace Group AB (the "Company") — a 1.575 million euros development contract.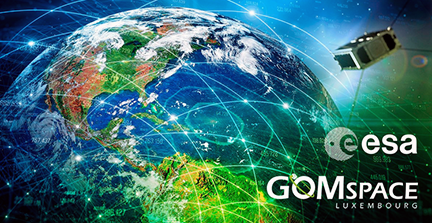 The scope of the project is the development of a novel product called the Mega-Constellations Operations Platform ("MCOP") that will become a key part in GomSpace Luxembourg's plans to offer constellation operations services for smallsats. The project will conclude in Q1 2020.
GomSpace Group AB's business operations are mainly conducted through the wholly-owned Danish subsidiary, GomSpace A/S, with operational office in Aalborg, Denmark. GomSpace is engaged in the global market for space systems and services and introduces new products, such as components, platforms and systems, based on smallsat innovations. The company is listed on the Nasdaq First North Premier exchange under the ticker GOMX. FNCA Sweden AB is the company's Certified Adviser.