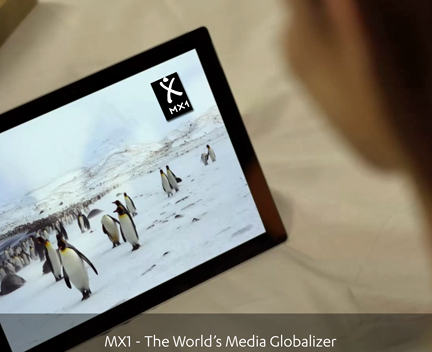 A new, innovative, open media service platform has just debuted from MX1, a company that was recently formed by the merger of RR Media and SES Platform Services.
Known as MX1 360, this offering enables media businesses to manage, deliver and monetize content from a single, hybrid, cloud-based and on-premises service platform. Positioned at the core of MX1 360 are three main service areas, leveraging the capabilities and global infrastructure of the two merged companies:
Transform—shaping and organising content so it's ready to be shared in the most powerful way
Accelerate—providing the tools and expertise to turn content into the ultimate viewer experience
Globalize—bringing the ultimate viewer experience to the largest global audience
MX1's new senior management team includes members of SPS management as well as RR Media. MX1 will present its full range of digital media services at IBC2016 on Stand 1.B24.

According to Avi Cohen, MX1's CEO, two complementary companies were combined with the purpose to globalize and accelerate the world's media experiences by bringing together creative content, expertise and a world-class infrastructure. MX1 360 gives media customers a tool for managing and delivering their content and allows them to focus on creating amazing content—MX1 takes care of everything else.