[SatNews] The World Teleport Association (WTA) will be holding a press briefing this Saturday, September 12 at IBC Show 2015. The briefing takes place at Talia Booth (Hall 4, 4.A61d in the United Kingdom pavilion), from 14:30 to 15:00. It will announce the launch of a new Teleport Certification program from World Teleport Association and introduce the first beta customers for the service.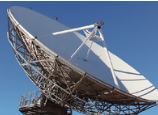 Teleport Certification provides, for the first time, an objective, transparent and internationally accepted method for service providers to document the quality of their operations, and for customers to select teleport vendors delivering the price-performance level they need. Modeled on data center certification, it classes ground segment operations into tiers, from Tier 4 (the highest) to Tier 1. In so doing, it will make the satellite services marketplace more efficient for all concerned.

The event will feature a briefing by WTA Executive Director Robert Bell and a chance to interview Jack Buechler, Vice President of the Talia Group. The Talia Group is one of WTA's beta customers for the program and will be assisting WTA in preparing it for market while also receiving Certification of its operation.