Journalist Chris Forrester has posted a couple of news items at the Advanced Television infosite, the first one being that Paris-based Eutelsat has not enjoyed the best press comments this past few weeks with one investment bank downgrading its view on the satellite operator's prospects.
As if to counter that negativity, Eutelsat delivered a robust response, stressing that that it is achieving "industry leading" level of profitability with an EBITDA margin of 78 percent and, contrary to some reports, would be maintaining shareholder remuneration over the long term.
"In recent months we have made strong progress on the development of our future growth levers with the successful launch of EUTELSAT KONNECT, bringing new resources over Africa and Europe and marking a milestone in our Connectivity strategy, as well as the procurement of EUTELSAT 10B with firm commitments on a third of the HTS capacity, highlighting robust demand in the mobility market," said CEO Rodolphe Belmer in the operator's half-year results statement.
"Looking ahead, the remainder of the year will benefit from several revenue tailwinds, notably the EGNOS payload on EUTELSAT 5 West B and the availability of incremental capacity on EUTELSAT 7C, leading us to reaffirm our revenue target for FY 2019-20 as a whole. All other elements of the financial outlook are also confirmed, notably our FY 2021-22 cash-flow target providing ample dividend cover. Moreover, by FY 2022-23, the bulk of our capacity renewal cycle will be complete, giving us increased flexibility to support cash generation and attendant shareholder remuneration over the long term," Belmer added.
Eutelsat reported 1H revenues of the Operating Verticals down 4.9 per cent like-for-like year-on-year, with an improvement in trend in the Second Quarter (-3.7 per cent) versus the First (-6.2 per cent) and a stabilization in revenues quarter-on-quarter. Revenue objectives are confirmed for FY 2019-20.
As of December 31, 2019, the total number of channels broadcast by Eutelsat satellites stood at 6,879, down 2.7 percent year-on-year. HD penetration continued to increase, standing at 1,605 channels versus 1,500 a year earlier (+7 per cent), implying a penetration rate of 23.3 per cent up from 21.2 per cent a year earlier.
The number of operational transponders at December 31st 2019 stood at 1,387, down by 32 units year-on-year, principally reflecting the end of life in stable orbit of Eutelsat 12 West B. They were unchanged versus end-June 2019.
Eutelsat's overall fill rate stood at 69.7 percent compared to 68.3 percent a year earlier and 69.2 percent at end-June.
The order backlog stood at €4.3 billion at December 31st 2019 versus €4.6 billion a year earlier and €4.4 billion at end June 2019. It includes the capacity commitments secured on the recently ordered Eutelsat 10B satellite. The backlog was equivalent to 3.3 times 2018-19 revenues. Broadcast represented 68 per cent of the backlog.
On January 30, 2020, Eutelsat acquired the minority interests of its Russian operations for a cash consideration of €34 million. They consist of 49 percent of Eutelsat International and Eutelsat Networks which market capacity on the Express-AT1, ExpressAT2 and Eutelsat 36C satellites, for a total of 38 Ku-band transponders and 18 Ka-band spotbeams. The transaction carries an earn-out feature to be settled between September 2020 and September 2023, says Eutelsat.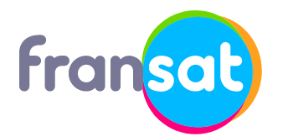 Chris then posted that Fransat, a subsidiary of Eutelsat and which transmits TV channels over France, stated that the solar panel problem that are affecting Eutelsat's 5 West B craft means the company is going to have to drop some channels. The troubled satellite, which launched in October of 2019, is only operating at 45 pe cent of its intended capacity.
As a result, from June 1, Fransat's existing customers will no longer be able to access the payTV offerings from beIN Sports and OCS, as well as five other channels (Canal J, Tiji, Boing, Boomerang and Toonami). All new subscriptions have already been suspended earlier this month, said the company.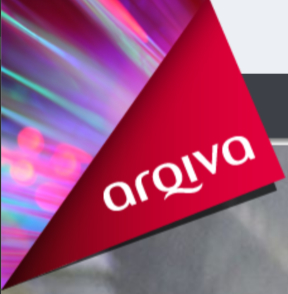 An additional post at Advanced Television notes that Arqiva, the UK communications infrastructure and media services company, has extended their portfolio of real-time connectivity options for occasional events and full-time channels. Available to customers from April, Virtual Connect will deliver a secure and fully managed gateway into and out of the cloud for broadcasters and content owners looking to embrace new models of real-time content contribution, processing and distribution.
Designed to help customers leverage the scalability, agility and cost-savings offered by the cloud, the solution – which operates through Amazon Web Services (AWS) – will allow rights-holders and broadcasters to deliver scheduled linear channels and live events around the world. As broadcasters increasingly demand commercial flexibility in their hunt for new audiences, the solution will offer the ability to perform fast-start trials in new geographies, rapidly delivering services such as live sports, e-sports and music events, and see volume distribution models become a reality.
With AWS acting as a virtual Point of Presence (PoP), Virtual Connect will also allow existing content partners with linear channels and event distribution on the Arqiva fibre network (Arqnet) to seamlessly move feeds to the cloud for processing or pick up real-time content from the cloud and feed it back into Arqnet. As video workflows move off dedicated hardware, Virtual Connect will mean content providers can take advantage of the new generation of virtual playout and multiplexing services.
Chris Alner at Arqiva, said, "We are excited to bring the latest addition to our virtualised media management services portfolio to market in April, offering a resilient solution to help our customers stay ahead in what is an immensely competitive and challenging environment. Within the sports industry in particular, audiences are consuming content in increasingly diversified ways – from live linear coverage to video on-demand – so we are looking forward to discussing it with sports broadcasters at this year's SportsPro OTT USA.
"Virtual Connect will allow our customers in sports broadcasting and beyond to reach new audiences' with the global reach of AWS and deliver broadcast-quality real-time content across the world – all with a 24/7 service wrap from Arqiva to ensure availability, redundancy and quality. And that is a key distinction. As well as offering this compelling new solution, we want to give our customers the peace of mind that Arqiva will manage the complexities of deployment, management and security so they don't have to," Alner added.