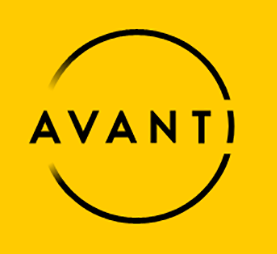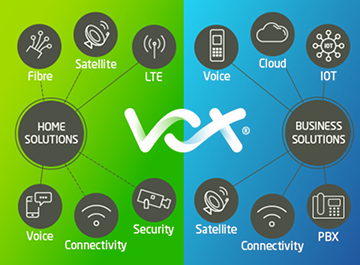 Journalist Chris Forrester reports at Advanced Television that London-based specialty satellite operator, Avanti Communications, has signed a three-year, Master Distributor Agreement with South Africa's Vox Telecom. The deal covers potential capacity usage on Hylas 4 and Hylas 2 satellites.
The partnership enables Vox to use Avanti's satellite fleet, which provides full coverage across sub-Saharan Africa, to deliver broadband services to the remotest areas in the region.
Avanti says the company has invested in local infrastructure and new offices in South Africa. The local team will support Vox as they deploy new services to rural and under serviced areas in sub-Saharan Africa.
Vox will also benefit from Avanti's Hylas 4's backhaul services that integrate seamlessly into mobile networks, enabling their Internet of Things (IoT) services.
Avanti Sales Director/Africa, Neil Whitehead, said, "We're delighted to extend our partnership with Vox and support the delivery of affordable broadband across Africa, supporting our mission to help liberate the potential of communities and businesses wherever they are located."
Jacques Visser, Head of Wireless at Vox, added, "Avanti shares the same vision and goals as Vox in terms of bringing connectivity to areas where it doesn't exist and through that vision has demonstrated that they are the ideal partners to assist us in deploying our strategy of taking satellite broadband to under-serviced areas. The local landing station for HYLAS 4 in South Africa opens new opportunities for Ka-band satellite in the SME markets and we expect Ka-band to play an more prominent role in the SD-WAN space."

In another post at Advanced Television, as Sami Kassab of investment bank Exane/BNPP reported in a note to investors, the news that AsiaSat is to move to private ownership is not the best of decisions for the other listed satellite majors.
"Carlyle and CITIC currently own 74 percent of AsiaSat and have jointly made an offer to take the company private citing poor share price liquidity and public listing costs," said Kassab. "AsiaSat is a leading satellite operator in Asia with HK$1.4 billion (c€163 million) of annual revenues and an 82 percent EBITDA margin. Sixty-five percent of its revenues are derived from Video and 35 percent from telecoms and broadband services. Twenty-five percent of its revenues are derived from China, 16 percent from Hong Kong and 59 percent from other Asian regions. It has seen headline revenue and EBITDA growth for the last three years including +6 percent headline revenue growth in 2018."
All that is good news. But Kassab then crunched the numbers and the amount being paid to purchase minority shareholders. Then the news isn't so good…
"We estimate that Carlyle valuation of HK$10.22 per share (a 31 percent premium to the undisturbed share price) implies a trailing EV/EBITDA multiple of 5.1x," said Kassab. "SES and Eutelsat currently trade on 9.6x and 7.0x trailing EV/EBITDA. Assuming our C-band valuation is fully captured in the current share price, we estimate that SES currently trades on 5.6x ex C-band with Eutelsat on 6.6x ex C-band. The low liquidity of Asiasat shares may partly explain the valuation gap. However this second take private (after Inmarsat's) does not provide a positive valuation read-across for SES and Eutelsat's [valuations]."