The
European Fisheries Control Agenc
y (EFCA ) leverages
SES Networks
' high-performance satellite-enabled managed connectivity services to allow real-time data exchange between a lightweight Remotely Piloted Aircraft System (RPAS), EFCA's chartered vessel the
Lundy Sent
inel and the headquarters on land to ensure timely decision-making.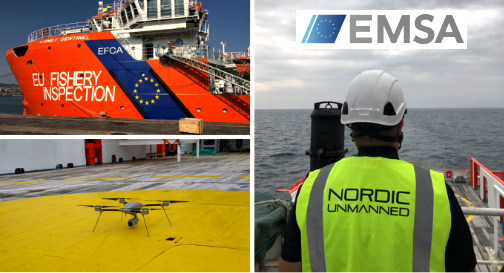 The managed connectivity solution delivered by SES Networks also enables high-performance connectivity to support daily operations aboard patrol vessels. The service is part of a framework agreement between SES Networks and the European Maritime Safety Agency (EMSA).
The patrolling missions in the Mediterranean Sea, the western waters of the north-east Atlantic Ocean, North Sea and Baltic Sea see EFCA use the multipurpose vessel comprising a suite of EMSA solutions, such as pollution and oil spill monitoring and response, and a lightweight quadcopter RPAS. SES Networks' secure solution enables managed services ranging from RPAS real-time data transfer to internet broadband to video and voice applications.
Nicole Robinson, SVP, Global Government at SES Networks, said this is a big honor for the company to power such important monitoring missions under this agreement with EMSA, this time with the European Fisheries Control Agency. The managed connectivity services capabilities put into place aim to serve specific customer requirements, regardless of the mission complexity or geographies. Timely situational assessment translates into better cost-efficiency of resource deployment and operations, and SES Networks is delighted that EFCA can leverage these efficiencies
SES Networks has also enabled other EMSA operations by providing managed satellite communications to support various European authorities, including recent missions in southern Europe, and environmental protection and fisheries control in Iceland.