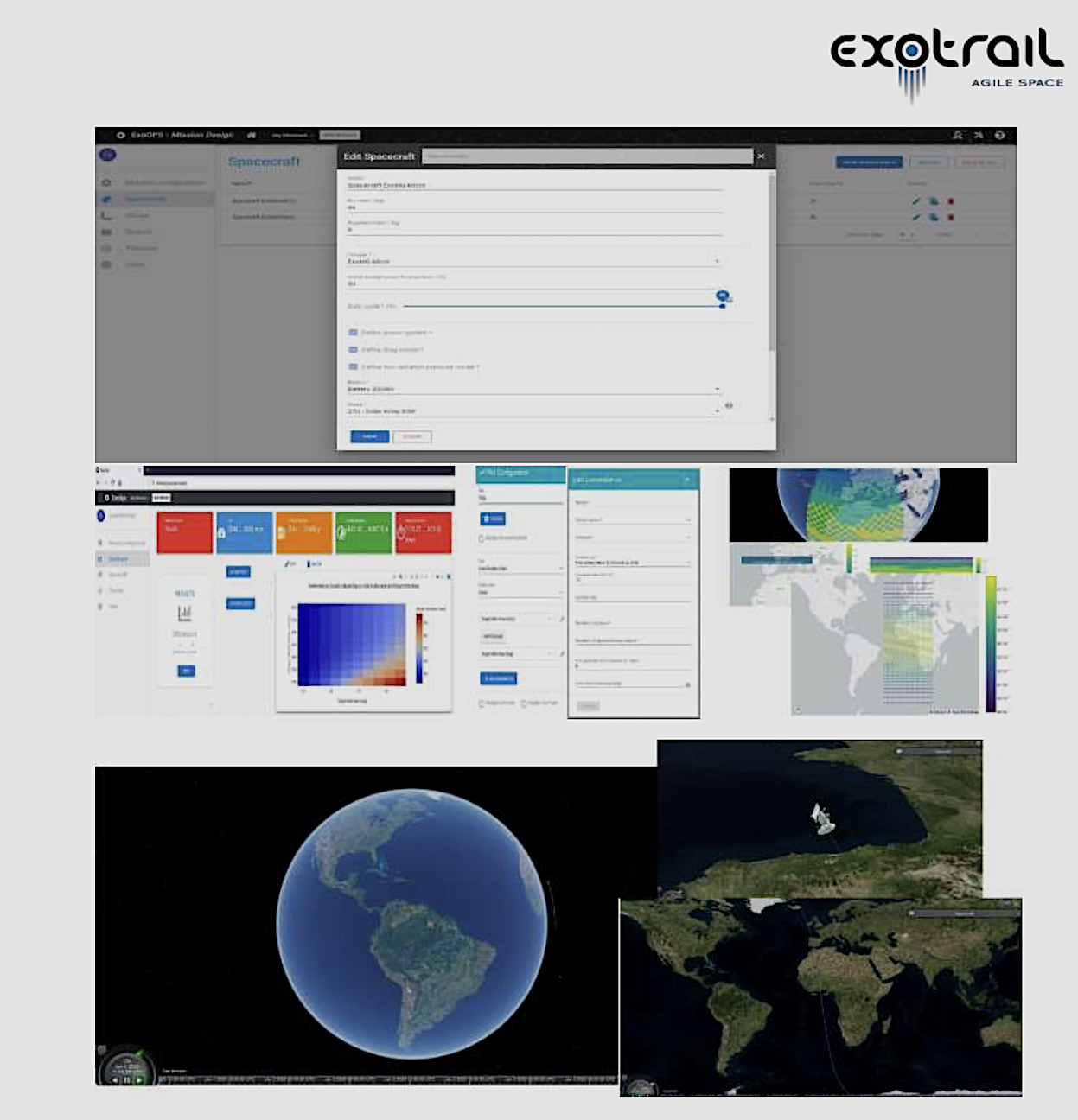 The testing is done and the results speak volumes with Exotrail's official release of its cloud-based mission design software, ExoOPSTM - Mission Design, which is now available, and one of their major customers is Eutelsat.
The mission envisioned by Exotrail is becoming a reality following the recent announcements about ExoMGTM, the high-thrust, scalable electric propulsion system for small satellites, Exotrail is moving forward with its family of Mission Design and Operations software.
In recent months, and following an extensive software validation process, the Software Development team has enhanced and adjusted ExoOPSTM - Mission Design based on feedback collected from satellite and constellation operators, integrators and space agencies. Eutelsat has participated in beta-trial period of the software since last summer, following which it has committed to purchasing a license.
David Henri, CEO of Exotrail said that this further cements the collaboration between Exotrail and Eutelsat, following the announcement that two satellites of Eutelsat's future ELO constellation (ELO 3 and 4) will also embark Exotrail's propulsion systems This illustrates that they can help their customers at several stages: mission design, propulsion systems, mission operation. Propulsion can drastically improve the business cases of constellations: they are there to explain how to do it with ExoOPSTM - Mission Design, and then do it with both ExoMGTM and ExoOPSTM - Operations.
Antonin Hirsch, Project Manager at Eutelsat commented that they are delighted to count on Exotrail once more to assist them in complex space mechanics issues. With its simple and comprehensive interface and flexible licensing model, ExoOPSTM - Mission Design offers rapid and simple solutions for the optimization of constellation geometries and launch scenarios, low-thrust trajectories, and measuring the impact of propulsion on their systems.
A free trial version of ExoOPSTM – Mission Design is accessible here. Elsewhere, in response to the Coronavirus crisis, which has consigned many space engineers to remote working, a full and free version of ExoOPSTM – Mission Design will be made available to everyone for a period of a month from Wednesday onwards during the confinement period. You can register online.