Skyline Communications' AI-powered DataMiner NMS and orchestration system was selected by Es'hailSat in the Middle East to manage the end-to-end service delivery system at their Teleport in Doha, Qatar.
Skyline Communications provides an end-to-end multi-vendor network management and OSS software solutions for the broadcast, satellite, cable, telco and mobile industry. Es'hailSat is a communications satellite operator that delivers direct-to-home television services, telecommunications services, mobility services, and much more.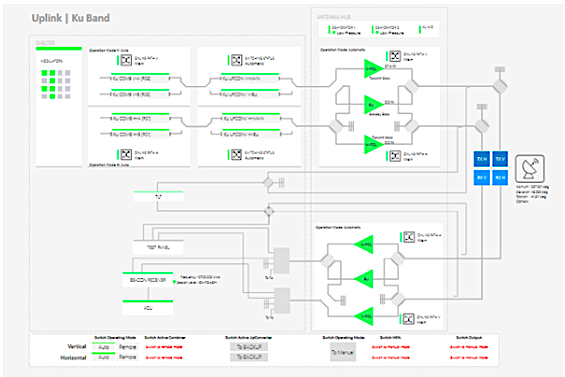 The award-winning DataMiner platform at the Es'hailSat headquarters, the satellite company of Qatar, empowers the company with a comprehensive end-to-end visibility and control of their services. The platform manages all products and service workloads, monitoring both the main paths, and also the redundant ones. It detects changes in the network even before services get impacted and proactively takes actions to avoid downtime.
Additionally, DataMiner supports continuous innovation and enables Es'hailSat to adapt to the fast-changing industry by seamlessly integrating new products and technologies.
Dr. Majid Al Naimi, Executive Director – Network Operations at Es'hailSat stated that they are happy with the performance of the DataMiner solution. It provides them with the right platform to monitor and control the DTH and service delivery systems at their newly established Teleport. As they add more systems for new services, having full visibility of every piece of critical equipment within the service delivery pipeline becomes very important.
Pramod Gupta, Regional Account Manager at Skyline Communications added that they're really excited about this project at Es'hailSat. With DataMiner in place, their customer now has a true end-to-end perspective on their entire operation, across any vendor and technology boundaries. Their operators can easily provision, manage and monitor every single resource from just a single pane of glass, enabling them to focus on their core business. It goes without saying that unlocks tremendous opportunities. On top of that, they've quite an extensive client base in Doha, which means they are very familiar with the region. Es'hailSat can definitely benefit from, and rely on, Skyline's expertise whenever it is needed.