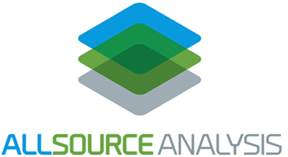 AllSource Analysis Inc. (AllSource) has been awarded a $1.956 million contract by the National Geospatial-Intelligence Agency (NGA) — this one-year contract supports the NGA's Anything-as-a-Service (XaaS) program.

AllSource is providing a cost-effective and integrated approach to develop military-related GEOINT data sets specifically for North Korea. The NGA project leverages AllSource's expertise in analyzing remote sensing imagery and other geospatial data to detect specific types of objects and report on changes in features and patterns.

For this project, AllSource partnered with Maxar Technologies, a trusted partner and innovator in Earth Intelligence and Space Infrastructure with decades of experience supporting the geospatial intelligence community. Maxar will enable persistent facility monitoring by applying its advanced change detection capabilities to imagery. The combination of the AllSource Network of Analysts and the cutting-edge technology and tools of Maxar will provide NGA with significant value-added GEOINT knowledge and information.
AllSource has assembled a global team of imagery, geospatial, and subject matter experts giving customers and strategic partners access to the most effective tools, content and automation. This results in delivery of real time intelligence to solve customer problems leveraging the access economy business model. Fusing the expertise of a professional network of highly trained analysts with imagery, open source intelligence, and automation provides AllSource the capability to deliver high priority insight, intelligence and wisdom seamlessly to customers.
AllSource CEO Charles Herring said that the company is uniquely positioned within the geospatial intelligence industry to augment the analytic capabilities of customers and partners using the firm's network of analysts. As a small business, it is an honor to be chosen to support this initiative on behalf of NGA. With the award of the XaaS project to AllSource Analysis, NGA joins many other commercial, NGO and government organizations supported by the AllSource Network.