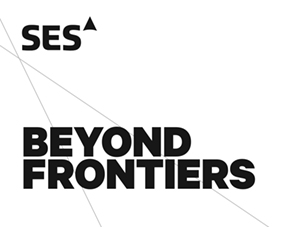 SES has selected SpaceX as their launch partner to deliver its nexgen MEO satellite constellation into space on board Falcon 9 rockets from Cape Canaveral.

The two companies have gained the attention of the industry in the past when SES became the first to launch a commercial GEO satellite with SpaceX, and later as the first ever payload on a SpaceX reusable rocket.
Their next launch, in 2021, will be another noteworthy event as the revolutionary terabit-scale capabilities of SES's O3b mPOWER communications system garner the industry's attention again.
The global O3b mPOWER system comprises an initial constellation of seven high-throughput, low-latency MEO satellites, each capable of generating thousands of electronically-steered beams that can be dynamically adjusted to serve customers in various markets including telecom and cloud, communications-on-the-move and government. O3b mPOWER also will include a variety of intelligent, application-specific Customer Edge Terminals integrated with SES's terrestrial network and optimized using the recently announced Adaptive Resource Control (ARC) software system, further boosting O3b mPOWER's flexibility.
The O3b mPOWER system leverages the current O3b MEO constellation and the delivering of the fiber-equivalent connectivity services to customers operating in nearly 50 countries. O3b claims their system is the only technically-, operationally- and commercially-proven non-geostationary system for delivering low-latency data communications today.
Steve Collar, CEO of SES, said momentum in the O3b mPOWER ecosystem is accelerating quickly as the company continues to build the correct partnerships to bring this massively innovative communications system to market. Working with SpaceX as the launch provider is fitting because, during the last seven years, the companies have already jointly made multiple revolutionary industry advancements that make access to space innovation more cost-efficient and unlock new opportunities in critical markets. SES is delighted to have SpaceX as partners for this historic O3b mPOWER launch, and together, high-performance connectivity will be extended to all who have limited access to it today.
Gwynne Shotwell, President and CEO at SpaceX, added that the company is pleased that SES has once again selected Falcon 9 to launch their powerful, groundbreaking communications system. SES has been an important partner for SpaceX — fully supporting the SpaceX efforts to make rocket reusability a reality. The company is proud to play a part in SES bringing revolutionary connectivity solutions to the market.
Additionally, SES will provide dedicated, private network connectivity from any vessel, airplane, enterprise, energy or government site in the world to Microsoft Azure via the firm's multi-orbit satellite systems.

As a partner of Azure ExpressRoute, SES will provide global reach and fiber-like high-performance to Azure customers via its complete portfolio of GEO satellites, MEO O3b constellation, global gateway network, and core terrestrial network infrastructure around the world. SES will offer Azure customers opportunities to leverage its satellite-enabled managed services to connect locations and sites in rural, remote and underserved locations, as well as vessels and airplanes out at sea and in the skies that previously did not have access to cloud services.

In addition to its global fleet of more than 50 GEO satellites, SES also delivers managed data services over its proven O3b MEO satellite system, the only successful non-geostationary orbit (NGSO) broadband constellation. SES's 20 O3b satellites comprise the only operational system today that can deliver fiber-equivalent, MEF-certified data connectivity services, and certified cloud connectivity services. The systems' intelligent GEO and MEO-orbit resilience are key enablers in the seamless integration of high performance satellite connectivity into Microsoft's and their customers' sites.
In addition, Azure customers also will be able to tap into SES's O3b mPOWER. Launching in 2021, O3b mPOWER will deliver 10 times the throughput of the existing O3b constellation with unprecedented flexibility and dynamic control to help drive global cloud adoption everywhere.
SES also announced an expanded collaboration with Microsoft to benefit from Azure's extensive cloud and AI capabilities to deliver one of the first broadcast-grade cloud services for media delivery. This builds on the broader strategic work between SES and Microsoft, as well as their shared common vision to reach everyone with intelligent cloud, media and network solutions.
JP Hemingway, CEO of SES Networks, said that the company believes the economic and productivity benefits of the cloud should be easily available to all enterprise, maritime and aeronautical customers as well as government organisations, regardless of location. Now, as a Microsoft Azure ExpressRoute connectivity partner, SES is expanding this strategic collaboration with Microsoft and extending intelligent cloud and edge services from Azure to the most underserved end points on the planet. As the only satellite network services provider to operate a global, multi-orbit fleet using an extensive fleet of GEO and MEO satellites, SES stands ready to help Azure customers connect to any site at cloud scale, supporting critical enterprise workloads and offering an end-to-end network solution for emerging AI, IoT, video content services, and future applications to come.
Ross Ortega, Partner, Product Manager of Azure Networking, Microsoft Corp. added that the company is collaborating with SES across a range of initiatives to build upon their expertise in satellite communications and increase connectivity to critical services and applications for customers in remote and underserved areas. This new collaboration between SES and Microsoft Azure Express Route further enables the company to bring Azure to any business or government site.