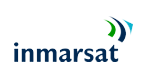 Close to 79 percent of Inmarsat shareholders have now approved the takeover bid of Inmarsat by Apax Partners (UK), Warburg Pincus (U.S.) and a couple of Canadian pension funds.
The bid, estimated to total some $3.4 billion, was recommended for approval by the shareholders by the company's board of directors as being a "fair and reasonable" offer. In March, the per share cash offer was $7.21. Inmarsat also stated that some time will be required for the investors return on investment to come to fruition.
The investors looked at the company's communications services that will be supplied to various governments and shipping companies, among others, and believe there is considerable potential for growth by Inmarsat in additional broadband connectivity, especially for the airline industry.
November of 2019 is the expected date of this takeover transition.