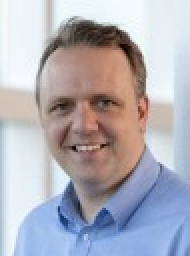 There will be a new name for Arianspace's Senior Vice President - Brand and Communications, effective January 13, 2020.
CEO Stéphane Israël announced the appointment of Gregory Gavroy as the Senior Vice President - Brand and Communications, whose responsibilities include Arianespace's internal and external communications and brand strategy and Gavroy will coordinate all actions in support of the company's brand image. Gavroy will be joining Arianespace's executive committee and reporting to CEO Stéphane Israël.
He succeeds Isabelle Veillon, who is leaving the company to pursue other opportunities.
Prior to his appointment, Gavroy was the Head of Content and Media at aircraft manufacturer ATR, in charge of media relations and social media, as well as corporate transformation and internal communications. From 2016 to 2019, he was Director of Corporate Communications at OneWeb, where he implemented a 360 degree communications strategy for this startup specialized in delivering internet services to users around the world through its low-Earth-orbit satellite constellation.
Gavroy began his career with the French Ministry of Defense, where he spent seven years first at the French Foreign Legion Command, and then as communications officer for the Chief of the Defense Staff (EMA).
He subsequently developed his knowledge of the aerospace sector after joining Airbus in 2011 as Head of Media Relations - Space.
Gavroy, 39, is a graduate of the French Saint-Cyr military academy, and attended the Executive MBA from the HEC Paris business school with a specialization in innovation, entrepreneurship and change management.
Commenting on the appointment, Arianespace CEO Stéphane Israël said that he is delighted to welcome Gregory Gavroy to Arianespace as their Senior Vice President - Brand and Communications at a key moment in the company's continuing adventure. He succeeds Isabelle Veillon, to whom Israël indicated he would like to pay tribute for her professionalism and dedication to Arianespace and its customers. Israël is sure that Gregory's experience, enthusiasm and in-depth knowledge of space will be great assets in accomplishing his mission.