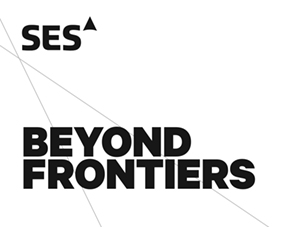 To be showcased at IBC2019 in Amsterdam, SES's latest solution synchronizes Over-The-Top (OTT) and satellite broadcasts by delivering IP signals to OTT platforms as fast as satellite to create enhanced live viewing experiences — the new solution, named Satellite and OTT in sync, gives broadcasters the power to deliver a more consistent experience to viewers watching any screen, or even multiple screens, by eliminating the delay between their TV broadcast and OTT services.
Even a few seconds of delay between different screens can spoil the live event experience, and this has been a challenge to eliminate. SES's unique solution achieves that synchronization, giving broadcasters confidence that their viewers will be able to enjoy unforgettable moments.
SES's Satellite and OTT in sync solution takes the source signal on its way to the satellite and distributes it via IP in tandem with satellite. By applying low-latency encoding and tuning to the IP stream at the source, the solution can deliver the content to OTT platforms in sync with the satellite signal. The technique shaves off the seconds of delay between a traditional television broadcast and other low-latency OTT solutions or regular OTT broadcasts.
Ferdinand Kayser, CEO of SES Video, said that today's broadcasters are looking to protect and grow their business by delivering the best experience possible during live events, particularly for premium sports. When a fan is watching an important match on an OTT platform and they hear the crowd at the bar down the street cheering before they even see the goal, the disappointment is palpable. Being a hybrid video distributor, SES can process video at the source for both satellite and OTT distribution, helping broadcasters deliver a unique, consistent, and satisfying end-user experience
For more information about the product:
1. Check out the live SES demo at IBC2019 — visit SES at stand 1.B51.


2. Sign up for SES Tech Talk on Friday, September 13, at 16:45-17:30 CEST time to hear directly from the firm's subject-matter expert regarding how Satellite and OTT in Sync is enabling low-latency OTT streaming with SES satellite broadcast — register at this direct link...
---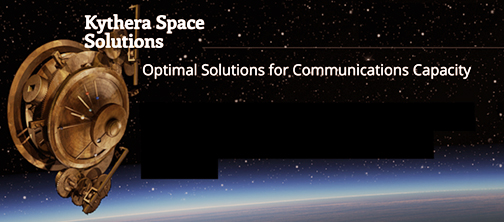 SES has also announced Adaptive Resource Control (ARC), a dynamic software solution under development in partnership with Kythera Space Solutions.
This system will further enhance the market-leading flexibility and efficiency of O3b mPOWER, SES's next-generation MEO communications system. ARC will enable the dynamic control and optimization of power, throughput, beams and frequency allocation across the entire O3b mPOWER system's space and ground assets, resulting in the efficient delivery of low-latency, satellite-based data services with a superior end-user experience.
ARC will deliver unprecedented levels of automation and adaptability for telco, government, and communications-on-the-move customers, enabling predictable, reliable services delivered over O3b mPOWER. ARC uses standards-based application programming interfaces (APIs) for easy integration into SES's service orchestration solution based on Open Network Automation Platform (ONAP). ARC and ONAP work together as a unified service delivery and optimization solution, with ARC managing the physical network resources allocated to services orchestrated end-to-end by ONAP.
SES's high-throughput low-latency O3b mPOWER communications system, scheduled to launch in 2021, will leverage seven next-generation MEO satellites, each capable of generating thousands of electronically-steered beams that can be dynamically adjusted to suit customer demand and geographic position. O3b mPOWER also will include a variety of intelligent, application-specific Customer Edge Terminals integrated with SES's terrestrial network. SES will leverage ARC to efficiently synchronize, optimize and automate the use of these space and ground assets — seamlessly integrating satellite with terrestrial networks.
As the newest technology partner in the O3b mPOWER ecosystem, Kythera, a leading provider of dynamic management systems for next generation satellite payloads and networks, is working with SES to develop ARC as an entirely new paradigm for communications services delivered via high-throughput satellites. ARC's ability to capture and utilise real-time data from Customer Edge Terminals means that end-user requirements can be instantly aligned with space- and ground-based network resources. Together with O3b mPOWER's dynamic network and user terminals, it will further boost the next-generation system's flexibility and network efficiency when it launches in 2021.
SES's current O3b constellation has been operational since 2013 and is delivering fiber-equivalent connectivity services to customers operating in nearly 50 countries today. The O3b system is the only technically-, operationally- and commercially-proven non-geostationary system for delivering low-latency data communications today.
In addition to O3b mPOWER, SES also will implement ARC on its SES-17 high-throughput satellite. The geostationary satellite, which will be launched in 2021, is dedicated to providing services for the aeronautical, maritime and fixed and mobile broadband markets across the Americas with its 200 spot beams.
Dr. Jeffrey Freedman, CEO of Kythera, said next-generation satellites, such as SES's O3b mPOWER and SES-17, have sophisticated on-board processors that offer tremendous new value in the form of flexible service and superior performance. The solution the company is working on with SES is about unlocking that value. The company is proud to be able to leverage our 10 year heritage of developing satellite resource management and optimization software to co-develop the industry's most advanced software solution for SES's O3b mPOWER and SES-17 satellites.
Stewart Sanders, SES's EVP of Technology and O3b mPOWER Program Manager added that for satellites to play a key role in the cloud-scale connectivity ecosystem, the firm's satellite networks must offer maximum agility and adaptability to real-time changes. This is the heart of the SES network modernization strategy and the reason why the firm is co-developing and implementing ARC. In selecting Kythera as the latest technology partner in the O3b mPOWER ecosystem, SES is laying down a key building block in the realization of that strategy — the ability to fully integrate the power of the firm's space resources with the latest network software innovation.