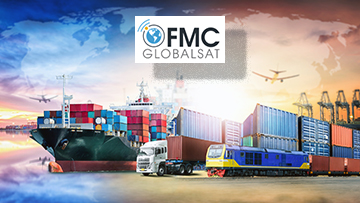 FMC GlobalSat Holdings Inc., a satellite communications and wireless services provider for geographically remote commercial operations, has completed an oversubscribed interim round of $1 million, bringing total funding to more than $3 million.
FMC GlobalSat configures, integrates, and deploys a hybrid wireless and satellite connectivity solution for a range of enterprise customers, including energy, private and commercial maritime, mining, agriculture, and other geographically remote installations. FMC Global's network incorporates high-throughput satellites and wireless solutions across CDMA, GSM, and LTE networks in more than 190 countries, with over 550 underlying carriers.
FMC GlobalSat is the exclusive worldwide distributor for the renewable energy sector for Kymeta, the global satellite panel provider. Through this partnership, FMC GlobalSat keeps mission-critical assets connected anytime, anywhere, for asset owners and operators, and grid operators, maximizing uptime, maintaining cost efficiency, and ensuring security.
Emmanuel Cotrel, CEO at FMC GlobalSat, said the company's solution has garnered such a high degree of interest from the investment community, the firm is honored that a number of premier financial and strategic investors have elected to partner with FMC GlobalSat. With this investment, the company is eager to ramp up the implementation plans and further penetrate the $600 billion IoT market opportunity.