[SatNews] ND SatCom announced the official launch of its Partner Program for integrating its new SKYWAN 5G product as the key element in VSAT terminal solutions by selected partners.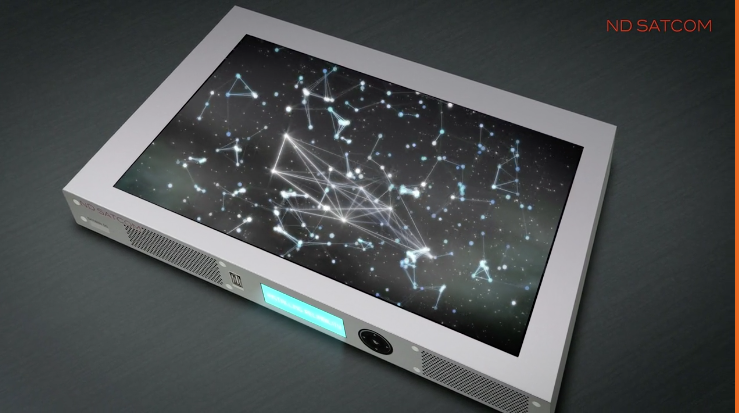 Introduced in June this year, the highly anticipated SKYWAN 5G VSAT modem is now available with full capabilities for integration in all types of partner solutions.
SKYWAN 5G is flexible, scalable and reliable. The hardware design of this all-in-one compact unit provides full functionality on board. Whether a star, multi-star, hybrid or full mesh network is needed, SKYWAN 5G fits all topologies and supports switching to another topology over time. It also plays any network role such as hub or remote, thus simplifying logistics and customs' handling, and enables unprecedented scalability as demand for network growth increases. Additionally, SKYWAN 5G can be, with this new partner program, reliably integrated in Manpaks, Fly-Aways or any other VSAT solution.
SKYWAN 5G includes an MF-TDMA modem and is capable of achieving significant data rates. Designed as an all-in-one device with high network redundancy and a wide range of IP support, SKYWAN 5G allows data to be transmitted in a single hop directly from their origin to their destination, thereby avoiding double hops and extra delays. Bandwidth is dynamically allocated as required, generating savings in satellite capacity cost.
"We are very proud to offer the SKYWAN 5G technology to new partners, allowing them to build their own products. This includes completely mobile ad-hoc networks with geo-redundancy. Hub-less networks consisting solely of Manpak terminals will become a game-changer in the VSAT market of disaster recovery and also in tactical military networks. We invite everyone to stop by at our booth and have a look at SKYWAN 5G and a real VSAT solution 'Powered by SKYWAN 5G'," stated ND SatCom's Head of Product Management, Michael Weixler.
The SKYWAN 5G and a Manpak solution with a light-weight carbon fibre chassis are showcased at the IBC, ND SatCom booth 4.A60.