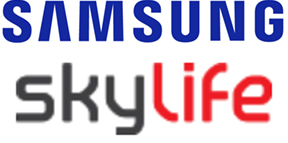 Journalist Alana Foster at IBC365 is reporting that Samsung and KT Sky Life have used a satellite's Ka-band to send 8K video data successfully compressed and re-transmitted terrestrially.
The two firms used South Korea's Cheollian satellite to perform the test, with KT Sky Life using the satellite's Ka-band to transmit 8K video. An antenna on the ground received the signal, which then decoded and transmitted the data in real-time via HDMI to a 82 inch Samsung QLED TV. According to reports, the two firms trialed the 8K broadcasting using the latest data compression standard.
The H.265 standard was employed, which is 50% more efficient than the H.264 standard, to compress the video data. The data was then transmitted using the DVB-S2x satellite digital broadcasting standard.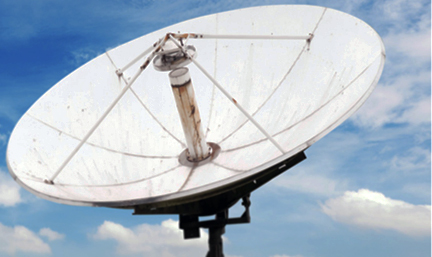 Samsung and KT Sky Life said the successful trial shows that 100 Mbps-level 8K satellite broadcasting is possible and commercially viable. Samsung and KT's broadcasting subsidiary first showcased their 8K broadcasting technology last year on Samsung's 2018 QLED TV.
Recently, Samsung also filmed football matches with 8K cameras and committed to provide more content using the next-generation resolution and was the first to commercialize 8K resolution earlier this year. Vendors are gearing up to showcase their 8K technology at the Tokyo Olympics next year, which will likely give the much-needed momentum for mass commercialisation.
The competition for 8K broadcasting is ramping up — NHK, Japan's public broadcaster, went 'live' with a 12-hours-a-day 8K channel in December of 2018.
Almost all IMAX films are captured in at least 8K which are suitable for broadcast. K2 Studios are producing extensively in 8K for the giant screen industry with a portfolio of more than 70 movies and have been shown in IMAX Theaters, museums and science centers such as the Smithsonian in Washington DC.