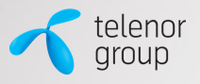 Telenor Group has appointed Anne Kvam as Executive Vice President and Chief Corporate Affairs Officer, effective at the latest on November 1, 2018 — Kvam succeeds Wenche Agerup, who is heading up a new unit in Telenor Group.
Anne Kvam, 50, is joining from KLP, and will become a member of Telenor's Group Executive Management team, reporting to President and Chief Executive Officer Sigve Brekke.
Kvam comes from the position as Head of Responsible Investments at KLP Kapitalforvaltning AS, where she was also part of the management team. Prior to this she worked at DNV GL as Principal Consultant Sustainability, Global Head of Ownership Policies at Norges Bank Investment Management (NBIM), as well as various managerial positions at Norske Skogindustrier ASA, including General Counsel. Kvam has significant board experience, and has served two years as member of Telenor's Corporate Assembly. She holds a Masters of Business Administration from University College Dublin and a law degree from the University of Oslo, specializing in international human rights.

Wenche Agerup is heading up a new unit, Group Holdings, which will be responsible for strengthening the follow-up and development of Telenor's investments in digital growth areas, telco-adjacent businesses and other areas such as real estate and global wholesale. Agerup entered the new role on July 1, 2018, and until Kvam joins Telenor, Håkon Bruaset Kjøl, SVP and Head of Public and Regulatory Affairs, will be acting in the role as Chief Corporate Affairs Officer.