[SatNews] ...Content Delivery Hub will feature more than 900 pioneering exhibitors from over 60 countries...
CABSAT, the leading professional content management event in the Middle East, Africa and South Asia (MEASA), will debut the cutting-edge Content Delivery Hub—a dedicated platform for multiscreen digital entertainment solutions, turn-key content sourcing, management and marketing of content—during the event's 20th anniversary celebrations at Dubai World Trade Centre (DWTC) next week.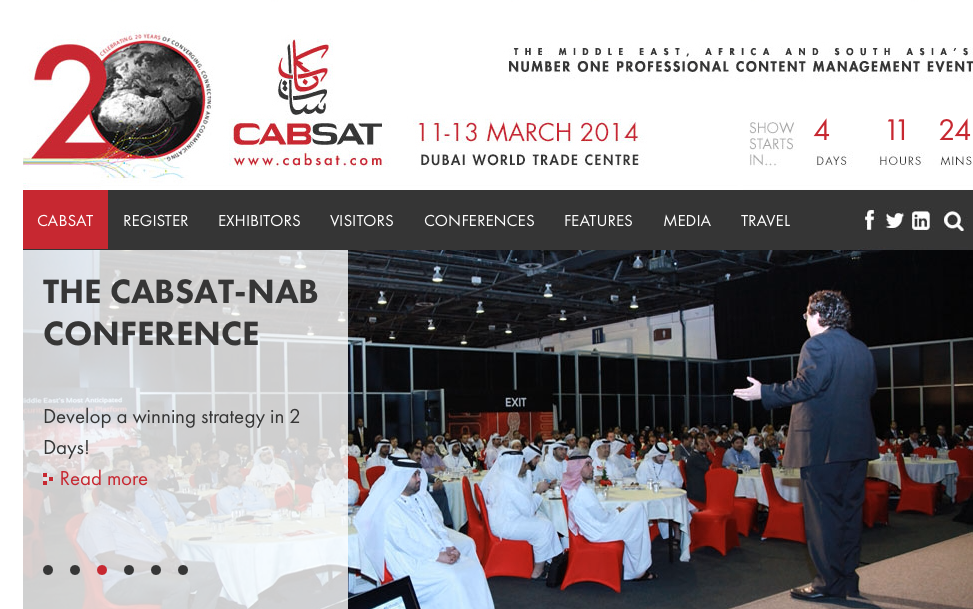 Ranking alongside the inaugural CABSAT Conference in partnership with NAB Show as the biggest new feature at this year's event, the Content Delivery Hub will feature more than 900 pioneering exhibitors from over 60 countries across more than 30,000m² of tailored exhibition space in nine DWTC halls.
"With an assortment of the world's most innovative providers exhibiting from tailored turn-key pods, the Content Delivery Hub represents an exciting addition to the CABSAT portfolio and is a key enabler in the strategic long-term growth plans we have laid out for the show," said Trixie LohMirmad, Senior Vice President, Exhibitions & Events Department, DWTC, the show organizer. "This year we have focused on the open air theatre for live demonstrations; next year we're eager to develop the Content Delivery Hub into a stand-alone exhibition zone with live interactive features, content, training, competitions and educational programs."
During CABSAT 2014, which runs March 11-13th, the Content Delivery Hub will feature prominent international solution providers showcasing technologies to help accelerate regional adoption of new media platforms. Exhibitors will offer new and advanced solutions to deliver a truly 'connected' entertainment viewing experience for every walk of end consumer, whether it is via immersive IPTV, video, mobile and online techniques, or through Over-The-Top (OTT) strategies - those facilitating the delivery of video or digital content via internet protocol and purpose-built platforms for 'anytime, anywhere' consumption.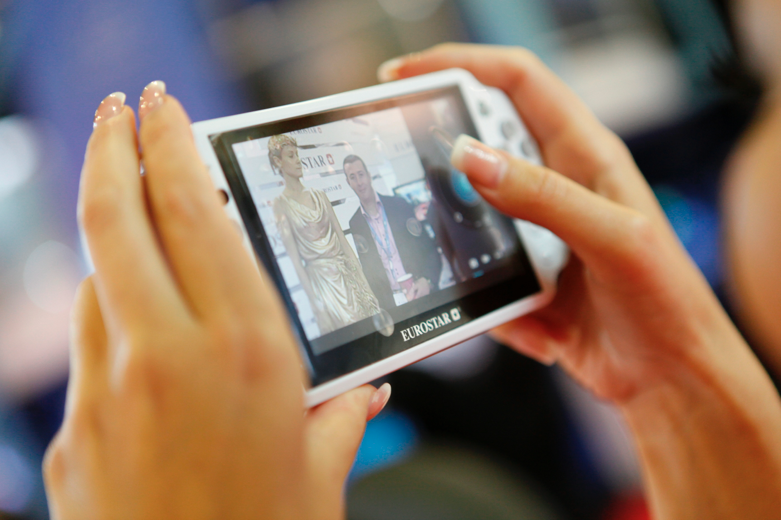 With many Content Delivery Hub exhibitors also participating in the two-day CABSAT Conference in partnership with NAB Show, the new zone will operate in synergy with the event's governing theme: 'Transforming Broadcasting in the Always Connected Digital World'.
A raft of leading international providers will present customized solutions in the Content Delivery Hub's free-to-attend, open-air theater including Alhost IT Solutions, Anyware Video, Avid, Brightcove Inc, Civolution, Deutsche Telekom AG, DigiSoft.TV, Minerva Networks, Piksel, Shark Technologies, SPB TV, Spectra Logic, Unitron, Vigiglobe, Vision 247 and Youtoo Technologies ME.
To register for CABSAT 2014, which is strictly for trade and business only, visit the show's website.