When a person or company receives patent approval of a new product or device, it validates that the company is seeking new and better ways to improve or create a product. And so it is with Envistacom LLC, a company that delivers advanced communications, cyber, intelligence operations, and other related solutions and services to U.S. and coalition partners in the aerospace, defense, and intelligence communities.
The company announced it has developed products that enable real-time and continuous data to be processed in high performance heterogeneous computing environments. The patents build on the commercial industry's move toward virtualization for enhanced computer processing, data storage, security, and other applications that add to the company's expanding intellectual property portfolio.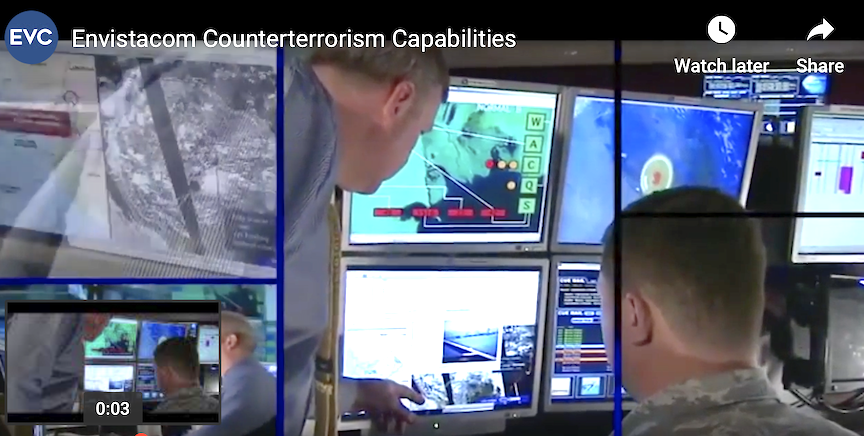 The U.S. Patent and Trademark Office (USPTO) has granted Envistacom Patents 10,177,952, 10,397,038, and 10,505,777, leading to the establishment of an open ecosystem for the future of communications and other real-time, continuous processing applications.
The first patent protects waveform virtualization in a cloud-based, heterogeneous computing environment;
the second patent covers waveform virtualization in a non-cloud, heterogeneous computing environment;
and the third patent addresses the integration of a common heterogeneous computing waveform host with an Edge Device, a generic digital-to-analog and analog-to-digital converter employed to turn digital data into an intermediate or radio frequency (IF/RF) signal.
Michael Geist, Envistacom's Senior Vice President of Strategy & Technology emphasized a point saying that not to be confused with the more restrictive Software Defined Radio (SDR) construct which is built upon a Software Communications Architecture (SCA) to implement waveforms on proprietary hardware using complex low level hardware descriptive languages (HDL), Virtualization allows for the development of executable software applications using high-level programming languages which may be easily loaded on, updated, or moved between common, non-proprietary hardware architectures enabling innovation to reach the battlefield at an exponentially faster rate.
Geist continued saying that wkaveform virtualization enables specific waveform application performance improvements as well as a brand-new set of functional attributes that cannot otherwise be realized through legacy, purpose-built modem hardware. Tomorrow, common hardware will be widely utilized to host a variety of waveform and non-waveform applications in brand new ways. Various waveforms and other complementary applications will be operated independently or simultaneously from a single hardware platform to best serve a user's unique network needs.