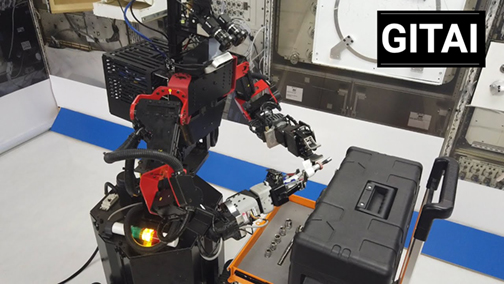 Being reported at the Deal Street Asia infosite is GITAI, a Japanese robotics startup in the space industry, has now secured a $4.1 million fresh funding led by Spiral Ventures, with participation from DBJ Capital, J-Power and existing backer Coral Capital (the local fund of 500 Startups).

The company said it targeted to raise as much as $10 million in this round from a number of funds and corporate investors. "Discussions are currently under way," GITAI said in a statement, adding that it expected to close the fundraising within this year.
The injected capital will be used to support the ongoing development of GITAI's task substitution robot, and a planned launch of a demonstration model to the International Space Station (ISS) by the end of 2020.
The company said, "Low earth orbit space stations such as the ISS are being considered as platforms for commercial activities, and with US companies developing a host of commercial space stations intended to serve as space hotels and science labs, the demand is growing even more.
GITAI produces robots to replace astronauts performing space operations. It had a joint research contract with JAXA in December 2018, and sealed a memorandum of understanding with Sky Perfect JSAT, Asia's largest satellite communication provider, earlier this year.

Read the entire article at this direct link...