Asia Satellite Telecommunications Company Limited (AsiaSat) has added LaLiga TV to the company's strong sports channel line via AsiaSat 5.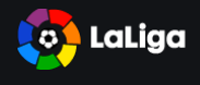 LaLiga, First Division Spanish Football, will reach viewers across the APAC region through a new partnership with channel broadcaster Mediapro, LaLiga TV 's official producer, and AsiaSat for Asia's most popular international satellite TV and sports content platform. This is the first time LaLiga TV launches as a 24 hour distributed TV channel in Asia Pacific offering fully scripted programming dedicated to the football competition, in full HD.
Commentaries of the channel will be available in English. LaLiga will also produce its first English-language live studio show, analyzing the round of fixtures ahead before the first game of each week. This new arrangement demonstrates AsiaSat 5's powerful penetration and excellent sports content neighborhood, making it perfect for broadcasters and content owners to satisfy Asia's insatiable demand for high quality football.
Barrie Woolston, Chief Commercial Officer of AsiaSat, said that this new collaboration for the company will bring the best of the Spanish football to APAC. AsiaSat's ever strengthening bouquet of live sports content reveals the qualities of AsiaSat 5 to serve Asian viewers with a great selection of premium channels and TV viewing experiences . LaLiga is one of the most followed sports competitions in the world, featuring Real Madrid and Barcelona — they have legions of fans across Asia and the games feature stars such as Luis Suárez, Lionel Messi and Cristiano Ronaldo.