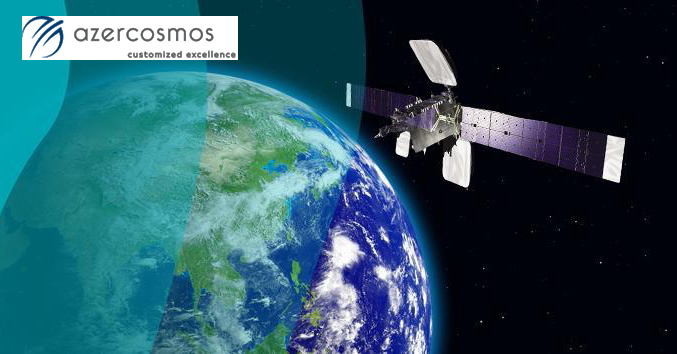 Azercosmos and INTERSAT signed a long-term partnership during IBC2019 for delivery of consumer broadband and enterprise services and to provide high quality and high throughput internet connectivity to remote areas of Africa, thereby reducing the digital divide on the continent.
This partnership enables Azercosmos to use INTERSAT's teleport and ground infrastructure and expertise to deliver consumer broadband and enterprise services to every city, town, and community on the continent.

Azercosmos and Intersat are joining forces to develop the satellite broadband market in Africa, which is currently flooded with multiple offerings of low quality and data-limited satellite broadband connectivity options. With the new service offering, customers will be able to enjoy high-throughput connectivity as well as be able to use unlimited data.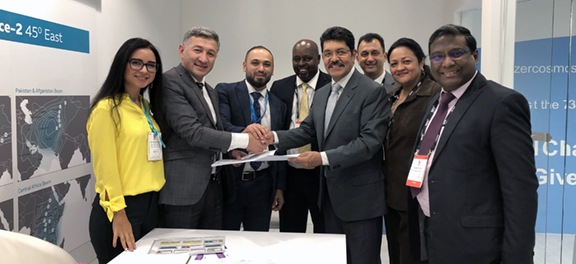 Hanif Kassam, CEO of INTERSAT, said this agreement with Azercosmos is a significant step toward extending state-of-the-art and highly-affordable services specific to the continent of Africa, using the firm's newly launched SkyFi services. With this service, the company has set a new trend for broadband satellite internet by delivering a service that gives consumers unlimited data with faster speeds and better service experience.
Subrata Roy, the CTO of INTERSAT, noted that with the proven superiority of Hughes-Jupiter2 HUB platform, the company is confident that the firm's SkyFi service will provide INTERSAT with a competitive edge for successful service expansion throughout Africa.
Rashad Nabiyev, the CEO of Azercosmos, added that the company is pleased to expand the scope of this longstanding relationship with INTERSAT to now enter into this partnership for the delivery of broadband services over the firm's satellite to the people of Africa.