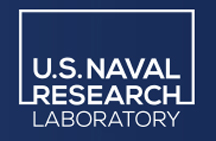 Data Device Corporation (DDC) has announced that the U.S. Naval Research Laboratory (NRL), the developer of the robotic servicing payload for the Robotic Servicing of Geosynchronous Satellites (RSGS), has selected the company's SCS750® Single Board Computer (SBC) for use on the RSGS program for the Defense Advanced Research Projects Agency (DARPA).
RSGS will provide an on orbit satellite servicing vehicle that will transform U.S. space operations in GEO. As the lead payload developer for the program, NRL selected DDC's SCS750® SBC due to its processing capabilities, radiation performance (in particular with the best in class upset rate of 1 uncorrectable error in 80 years), known reliability and flight heritage (TRL-9 since 2013). Several of DDC's SCS750® SBCs will be used in the RSGS satellite, providing for all aspects of control including attitude control and robotic control, along with video processing.
SCS750® Single Board Computer Highlights:
Proven Reliability
Proven in space: TRL-9
Used with confidence in the most critical missions
1 in 80 year board level SEE rate (GEO)
TID > 100krad(Si); SEL immune
Optimized Performance
Incorrect transactions are never generated
Seamless error correction
Software controlled Speed/Power: 200-1800 MIPS; 7-30W typical
Error-corrected memory (SDRAM and EEPROM)
cPCI; MIL-STD-1553, serial/parallel interfaces available
Executive Comment
Dan Veenstra, Space Business Unit Manager of DDC's Poway, California, location where the SCS750s are designed and manufactured, said that DDC is delighted to be supporting NRL on this important DARPA program that will be a game changer for the maintenance and upgrading of satellites. Since inception, more than 20 years ago, DDC's electronic components (more than 100,000 shipped) and TRL-9 Single Board Computers have experienced zero failures in space, which will help to ensure the success of the RSGS Program.