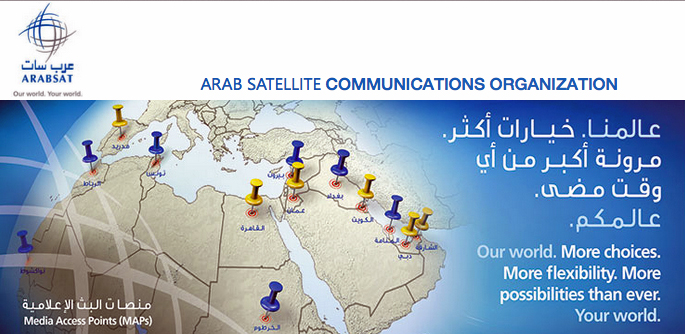 [Satnews] Arabsat will be participating in the broadcast, satellite & digital media event for the Middle East and Africa—"Satellite MENA 2016"—which will run from March 8th to 10th, 2016, at the Dubai International Convention and Exhibition Center.
Eng. Khalid bin Ahmed Balkheyour, the President and CEO of Arabsat, said that his company will showcase the capabilities of their newly launched and successful satellite, Badr-7, as well as the 6th generation satellites services the company has lately signed contracts for servicing.
Arabsat intends to hold a workshop on Monday, March 7th, in the Address Hotel in Dubai just prior to CABSAT in order to present their latest Ku- solutions using Traveltronic All-in-one Systems with the Newtec Dialog Hub using the Arabsat fleet. Both Traveltronic All-in-One System and Newtec Dialog Hub are the latest products that are capable of integrating and complementing cellular, terrestrial and SATCOM platforms together.
Additionally, Arabsat will be hosting the IRG (Interference Reduction Group) workshop on March 7th at 2:00 p.m., with many topics to be discussed, including the Carrier ID (CID) roadmap, focusing on where we are with CID implementation and how to achieve widespread global implementation. The workshop will also cover the latest geolocation technology and efforts to mitigate intentional jamming.