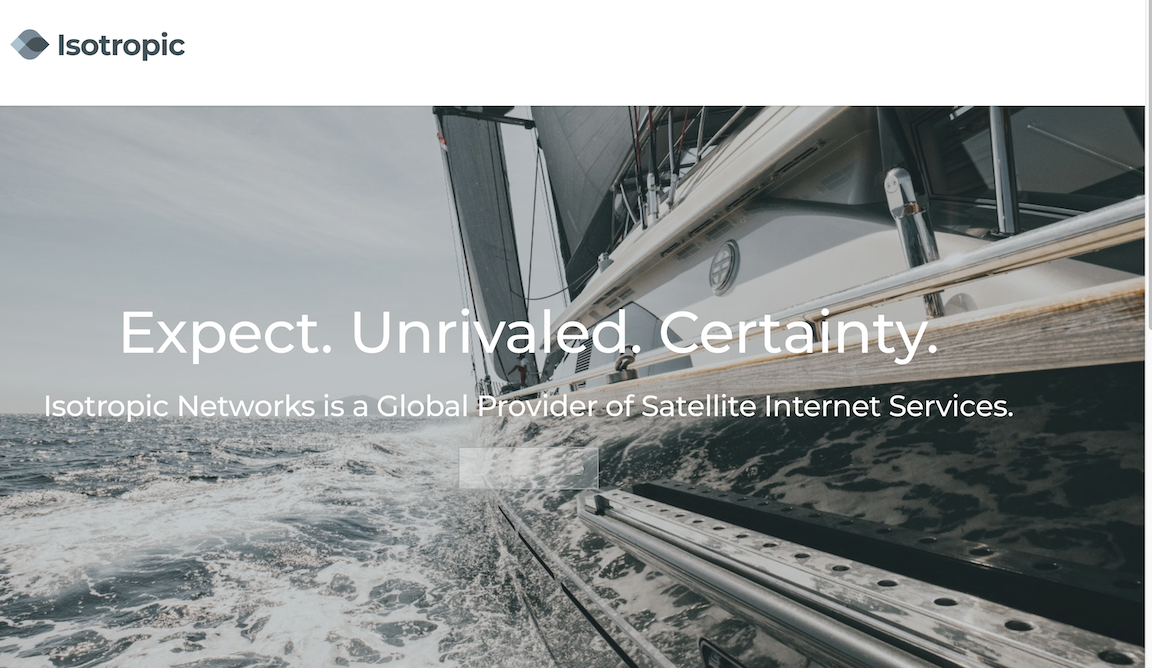 Superyachts require special attention to ensure that their owners and guests are able to access strong and reliable connectivity at sea for access to the full range of digital applications ranging from video conferencing to social media and streaming services, with no outages. That's why satellite provides super yachts with a high level of reliability due to its availability in any location, unlike terrestrial connectivity, which is only accessible near the shore.
ST Engineering iDirect, a company of ST Engineering North America, today announced that Isotropic Networks, a provider of global internet services, has selected the iDirect iQ LTE technology to serve customers in the superyacht sector. This follows the successful early testing of the iQ LTE modem that demonstrated high reliability and performance over a hybrid network.
iQ LTE combines an iDirect satellite modem with an integrated Cradlepoint LTE cellular router to create a powerful converged solution that delivers communications across a wide range of use cases. With this single-box solution, end-users will receive reliable connectivity from a single provider in a single bill, whilst using a smaller footprint and reducing operational management.
Darren Ludington, VP Sales, ST Engineering iDirect said that Isotropic has a reputation for staying well ahead of the technological curve and seeking out cutting-edge technologies to push new boundaries. As their long-term partner, they were very excited when it decided to run the iQ LTE through its paces – and that it passed the tests. This will give Isotropic the opportunity to extend its services to their clients and they are confident that the iQ LTE solution will provide the failsafe connectivity which is particularly critical for the superyacht sector.
During the tests, Isotropic achieved 200Mbps over layer 2 and successfully tested the switchover capability from VSAT to LTE to automatically connect to the best performing and lowest cost network.
Combined with Datadragon™, Isotropic's bandwidth management and service platform, will be able to offer superyacht customers a reliable solution with assurance that the high level of bandwidth required to run any application will always be available. Datadragon enables optimization, personalization, and application-level transparency that was not possible before across any single or hybrid network. The power of Datadragon in tandem with iQ LTE's ability to make changes on the fly will ensure that service level agreements are met for every application required by guests on board.
James Boden, Chief Satellite Scientist, Isotropic stated that if it was not for ST Engineering iDirect and their commitment to innovation over the years, they would not have been able to provide the unrivaled certainty that they do for customers each and every day. With the iQ LTE, they can deliver a converged LTE and satellite network solution that provides their superyacht customers with the persistent coverage and additional bandwidth they demand, no matter where they travel to. As they integrate the iQ LTE into their own technology strategy, it will help them grow in current markets and get a foot in the door of new markets such as the wider maritime and first response markets and the oil and gas sector.
The iQ LTE Series is available on iDirect Evolution and Velocity.