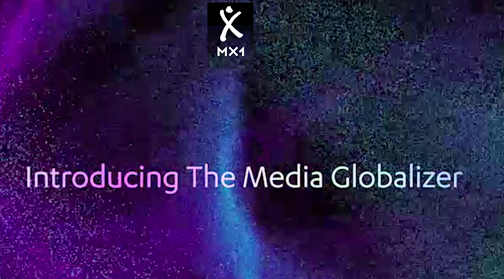 MX1 was recently formed through the merger of RR Media and SES Platform Services) and the firm has now signed up Premier League Productions (PLP) after agreeing to a deal with IMG, PLP's production partner.
This new contract covers MX1's distribution of Premier League match broadcasts to TV service providers and audiences worldwide as part of a multi-year deal. MX1 has a longstanding and growing relationship with IMG, providing global content distribution services for some of the biggest IMG sport properties. Premier League activity kicked off this month, while earlier this summer the company distributed Wimbledon content throughout Asia for IMG. MX1 has also been involved in the Rio Olympics in the distribution of content for IMG.
MX1 works with leading media businesses to transform content into the ultimate viewer experience for a global audience. MX1 serves as a complete end-to-end media experience provider, offering a full range of content management, delivery and value-added digital media services. Every day, MX1 distributes more than 2,500 TV channels, manages the playout of over 500 channels, delivers syndicated content to more than 120 leading subscription VOD platforms, delivers over 8,000 hours of online video streaming and delivers more than 500 hours of premium sports and live events.
IMG is the production partner of Premier League Productions with the responsibility for the production and distribution of all Premier League matches throughout the course of the season, including live games, studio presentation, preview and review programming, as well as weekly magazine programs. Premier League Productions produces and distributes TV content to more than 730 million homes in 225 broadcast territories.

MX1 will present its full range of digital media services at IBC2016 on Stand 1.B24.