A new distribution agreement has been signed between SatService GmbH and LP Technologies Inc. (LPT) which will allow the former to sell the latter's spectrum analyzers and software products.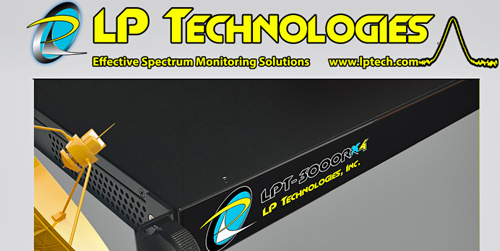 At IBC 2016, SatService GmbH will present LPT's newest spectrum analyzer, the LPT-3000RX4, a 4gen remote spectrum analyzer that offers multi-port, full-DSP base, precision analysis that is designed to meet requirements for applications in multiple industries, including satellite, wireless/cellular, military, Oil & Gas and more. The LPT-3000RX4 has a wide frequency range that covers IF's 70 MHz, satellite's L Band, and spans from 9 KHz up to 3 GHz. The LPT-3000RX4's impressive specifications include:
Fits 1 RU 19inch Rack Space
Built-in 4 Switchable Ports
55 dB Port Isolation
0.5 ms Switch Time Between Ports
Digital Signal Processing Technology
310 µs Sweep Times in Fast Mode
High Definition Trace
17 RBW and 17 VBW Filters

LPT's LPT-3000RX4 has optional built-in Carrier Identification and Extraction capabilities, saving customers money, valuable rack space and time between interference detection and Identification extraction. The LPT-3000RX4 also has optional built-in Ka-, Ku-, and C- to L-band built-in down converters.
In addition to hardware, LP-Technologies delivers carrier monitoring and interference detection systems: LP LPT-ASM is the most affordable spectrum monitoring system and LPT-LEO is the first and only SMS dedicated to addressing the needs of the LEO satellite industry.
SAT-SERVICE GmbH and LP TECHNOLOGIES, Inc. will be at Booth # 1.F47 during the IBC exhibition at the Amsterdam RAI Exhibition and Congress Centre between September 9th and 13th, 2016.