Kepler has been awarded the 5th In-Orbit Demonstration Mission (IOD 5) by the Satellite Applications Catapult, a UK space innovation company, to begin delivering narrowband connectivity to billions of Internet of Things (IoT) products next year.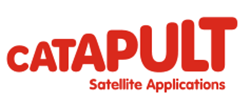 The partnership with the Catapult will allow Kepler to deliver a final prototype satellite before the company starts launching their constellation of upwards of 140 LEO satellites. TARS, the firm's third satellite, will demonstrate the capacity and performance required to deliver narrowband services globally, while augmenting the high-capacity store-and-forward capabilities provided by Kepler's first satellites KIPP and CASE.
Seamless connectivity remains a challenge for many IoT developers, solution providers, businesses, and governments alike whose needs are still largely unmet despite advancements in wireless technology. Although terrestrial wireless infrastructure remains widespread, variations in frequency bands and network technology creates challenges when solution providers seek to deliver globally-connected products.
For instance, there are 50 different LTE frequency bands available worldwide, with no single wireless module able to simultaneously connect to all. Moreover, there are multiple and oftentimes competing network standards in different countries or regions. GSM networks, which are a favorite for IoT services, are being shut down in the U.S., but remain active elsewhere. European and Chinese mobile operators have decided to start with deployments of Cat-NB1 for their IoT networks, whereas U.S. operators are now rolling out Cat-M1. All this means that what might work as a connectivity solution in one region does not work in another, making it incredibly difficult to deliver IoT products with inter-regional connectivity.
What Kepler is ultimately seeking to deliver with TARS is a demonstration of cellular-like connectivity from a globally available satellite solution. Cellular-like doesn't just mean it's inexpensive (although that is a necessity). It means that size of the ground hardware is similar to cellular, which is often difficult for satellite systems using lower frequencies and thus bigger antennas. Cellular-like means that the performance of the system is similar to cellular, not only in terms of data volumes but also by ensuring the link is bi-directional. Lastly, cellular-like means we can support billions of devices globally, allowing us to reach the economies of scale needed to drive prices down.
Satellites are the only viable means of addressing the need for seamless global IoT connectivity. For the company, achieving a cellular-like solution can only be done in Ku-band, which allows the firm to shrink the user hardware, gives plenty of bandwidth for a large number of devices and gives the performance needed to provide cellular-like connectivity.
TARS will follow-on the success of KIPP and CASE, the firm's first two satellites. KIPP was launched this past January and is now starting to deliver proof-of-concept services for the company's high-capacity data store-and-forward service. CASE will be joining KIPP in orbit later this summer, adding to the store-and-forward capacity.
Through this partnership with the Catapult, Kepler will also be establishing new technology and distribution partnerships in the UK, integrating the company within the UK supply chain. Kepler will also be establishing its first European presence, initially with a sales and distribution facility in the UK.