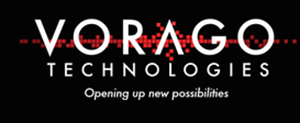 VORAGO Technologies has been awarded two new NASA Small Business Innovation Research (SBIR) Phase I grants by the National Aeronautics and Space Administration (NASA).
The two projects now underway are consistent with VORAGO's technology expertise and commercial objectives. VORAGO will create a rad-hard I/O Expansion Chip for next generation spaceflight processor devices, including the High-Performance Spaceflight Computing (HPSC) Chiplet. VORAGO will also harden an existing proven commercial Flash memory technology that is available from a U.S.-based and trusted CMOS wafer fab.
VORAGO is also currently engaged in a SBIR Phase II project with NASA to to design a radiation-hardened, miniaturized, System-In-Package (SIP). The SIP is optimized for size, weight, power consumption and radiation hardness.
Executive Comment
Bernd Lienhard, the CEO of VORAGO Technologies, said that HARDSIL technology is a perfect solution to quickly and cost effectively create radiation-hardened semiconductors devices for use in challenging space environments.