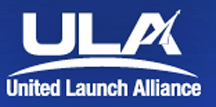 United Launch Alliance (ULA) recently completed an Atlas V Launch Segment Design Certification Review (DCR) in preparation for the launch of astronauts to the International Space Station (ISS) from U.S. soil in The Boeing Company's CST-100 Starliner spacecraft — ULA's Atlas V DCR supported the Boeing International Space Station (ISS) DCR that was held with NASA at Kennedy Space Center in early December.
Barb Egan, ULA Commercial Crew program manager, noted that Design Certification Review is a significant milestone that completes the design phase of the program, paving the way to operations. Hardware and software final qualification tests are underway, as well as a major integrated test series, including structural loads. Future tests will involve launch vehicle hardware, such as jettison tests, acoustic tests, and, finally, a pad abort test in White Sands, New Mexico.

Launch vehicle production is currently on track for an uncrewed August 2018 Orbital Flight Test (OFT). The OFT booster for the uncrewed flight is in final assembly at the factory in Decatur, Ala., and the OFT Centaur upper stage has completed pressure testing. Other hardware such as the launch vehicle adapter and aeroskirt production are on schedule to support test articles and flight.
The Boeing Company selected ULA's Atlas V rocket for human-rated spaceflight to the ISS. ULA's Atlas V has launched more than 70 times with a 100 percent mission success rate.

Gary Wentz, ULA Human and Commercial Systems VP, added that ULA is progressing into the operational phase to launch the OFT and Crew Flight Test in 2018 substantial progress is being made toward a successful launch of Boeing's CST-100 Starliner on the Atlas V.