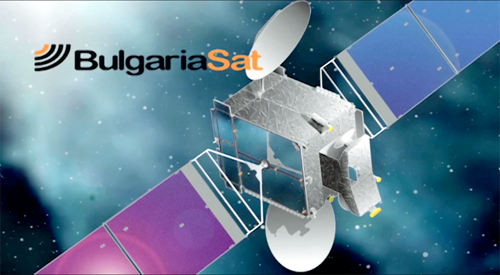 Bulgaria Sat (an affiliate of Bulsatcom) has selected Ericsson to deliver media processing hardware which will help deliver SD, HD and 4K channels to TV subscribers across the region.

As part of the deal, Ericsson will deliver its AVP 4000 system encoders to Bulgaria Sat, an affiliate of Bulsatcom, 56 HD MPEG-4 services, three HD HEVC services and 46 SD MPEG-4 services. The solution will also offer the first 4K services delivered via the new BulgariaSat-1, the first geostationary communications satellite in Bulgaria's history, which launched in June of this year.
The deal represents the continuation of a long-standing relationship between Ericsson and Bulsatcom, the largest payTV provider in Bulgaria. The two companies have worked together for more than 10 years to deliver more than 100 digital TV channels and broadband internet access to over one million subscribers.
The Ericsson AVP 4000 platform is powered by the company's first video processing chip, designed to deliver outstanding picture quality at HD and SD, in both MPEG-2 and MPEG-4 AVC and offers a strong roadmap for operators who wish to extend their service offerings to 4K and high dynamic range (HDR) technologies. The Ericsson AVP 4000 System Encoders respond to the high-quality system encoding requirements of IPTV, cable, satellite and broadcast operators.
Maxim Zayakov, CEO of Bulgaria Sat and Bulsatcom, stated that the launch of BulgariaSat-1 marks a clear intention to expand the reach and scope of the company's content distribution. As a long-standing strategic partner of Bulsatcom, Ericsson has consistently provided the very best technologies and solutions to enable the company to give our subscribers a wide range of services and content. With this latest agreement, Bulgaria Sat will be able to deliver a series of enhanced services — as well as the new 4K service — furthering the trust subscribers have come to expect.
Arpad Jordan, Head of Media Processing and Delivery, Media Solutions, at Ericsson stated that as demand for UHD and 4K content increases, service providers need to transform their delivery to allow for greater reliability and efficiency to ensure their subscribers receive a high-quality viewing experience. The AVP 4000 compression platform offers the necessary operational flexibility through its modular design allowing service providers to expand their channel offerings and move towards higher definition content in the future. Through this continued partnership with Bulsatcom, an encoding platform is provided that meets the complex video processing demands of today's TV and media market.
Discover Ericsson at IBC2017 at booth 1.D61 and Balcony Suite BS27 — the company is showcasing their innovative products.