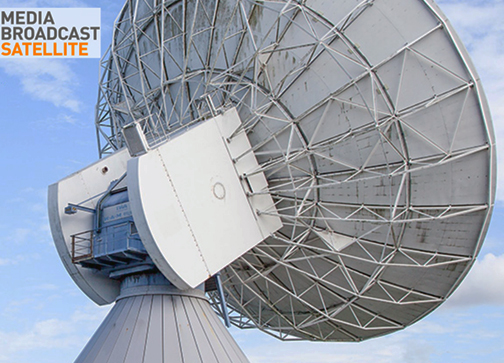 Media Broadcast Satellite (MBS) is showcasing their answer to rising viewer demand for content anytime, anywhere at IBC2019 in Amsterdam that runs through September17.
The MBS Media Hub is a hybrid solution which enables customers to top up their linear TV Distribution with an OTT Streaming Service, offering heightened flexibility and scalability.
The service is built upon three main pillars covering the broadcast ecosystem: content aggregation, content production and processing and content distribution via satellite, fiber and OTT. The MBS Media Hub operates as a Platform as a Service. Therefore, MBS customers need not make any significant investments to their infrastructure to benefit from the Media Hub. They simply upload their content onto the platform where it is processed, quality checked, formatted, stored and archived and then distributed as required, in multiple ways.
The MBS Media Hub includes Playout; Media Asset Management, Storage and Archive, Content Management System and an OTT Platform. The solution uses a German-based private cloud for which MBS provides full management. The solution is very cost-effective and allows customers to bring their content to market rapidly.
The MBS Media Hub is being showcased at IBC2019 in Amsterdam on the Media Broadcast Satellite stand in Hall 14, A40.
"Viewers today are becoming ever more sophisticated in their demands," said Sven Sünberg, Managing Director, Media Broadcast Satellite. "They know exactly what they want to watch and where and how they wish to view it – and they want a high-quality experience with no downtime, no buffering. The rise of OTT means that broadcasters have to be savvy and meet these demands in a cost-effective and managed way."
"It is vital that broadcasters today can deliver the right content to an audience that demands more variety and flexibility than ever before," adds Sünberg The MBS Media Hub allows customers to meet all of these requirements and to gain access to a solution that is flexible and will scale as their business grows."