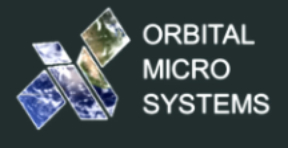 Orbital Micro Systems (OMS) has named David Gallaher as the company's Chief Operating Officer.
A co-founder of OMS, Gallaher will lead business development and productization of the company's advanced weather data solutions.
Prior to this appointment, Gallaher served as OMS's Chief Data Scientist and he will continue to lead the company's scientific team. Before co-founding OMS, Gallaher served in environmental research capacities for several high-profile organizations, including the National Snow and Ice Data Center, Exxon, Advanced Sciences Incorporated, the Petroleum Information Corporation, and the city of Boulder, Colorado.
William Hosack, OMS CEO, said David has been a driving force behind the establishment and launch of OMS's International Center for Earth Data (ICED) and he will provide invaluable leadership as the company rolls out commercial data products for key markets. His background in data sales, analysis and validation of large datasets and deep understanding of the intricacies of geophysical data products will help OMS productize and deploy relevant data-centric solutions for commercial customers and public agencies worldwide.
The International Center for Earth Data processes and correlates raw data collected from satellites to provide subscribers with reliable and timely weather information. ICED leverages OMS' Global Environmental Monitoring System (GEMS) LEO—combined with data gathered from legacy satellites—to give business and government customers frequent insight into weather activity all over the globe.
Gallaher noted that ICED represents tremendous value to organizations in aviation, insurance, agriculture, maritime, public safety and other entities that rely on accurate, timely weather data and the company is looking forward to offer weather data that meets the stringent needs of a discerning marketplace.