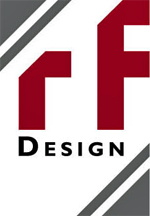 [SatNews]
RF-Design
successfully has launched their new FlexLink S7 L-Band Switch Matrix series.
This new stand-alone and small sized matrix family features the unit variants FlexLink S7-8816 supporting 8:8, field expandable to 8:16 inputs/outputs via license-key activation and the FlexLink S7-1616 available with 16:16 inputs/outputs. RF-Design has more than 260 switch matrices of their FlexLink series in operation with teleports, satellite Earth stations, broadcasters and cable/IPTV headend facilities around the globe. FlexLink S7 will experience growing demand as smaller sized switch matrices—especially from cable/IPTV headend operations, broadcasters and DSNG´s —are incorporated into various distribution solutions —FlexLink S7 units are also a perfect fit for teleports and satellite Earth stations.
The FlexLink S7 units come in a space saving 1RU/19" rack-mount design, are available with 50/75Ohm connectors as well as can being equipped with optical inputs e.g. for integration into existing RF-over-Fiber infrastructures or for combining them with RF-Design´s FiberLink RF-over-Fiber series. The FlexLink S7 units support some very advantageous features such as variable
gain-adjustment, slope-equalization, RF power monitoring, switchable LNB-supply, 10MHz reference feet and 1:1 redundant
hot-swappable, dual power-supplies. The FlexLink S7 units can be configured locally via their front-side LC-Display/keypads and remotely via their Ethernet interface
Last, but not least, the units of RF-Design´s FlexLink S7 series offer reliable RF performance, especially at isolation, linearity and frequency response. The combination of its unique features, flexibility and excellent RF characteristics allow optimized signal transmission at the highest quality level and makes these units a perfect fit for a variety of applications in broadcast, cable and satellite RF distribution architectures.
RF-Design´s Matrix series "FlexLink" incorporates their new stand-alone FlexLink S7 (8:8/8:16 / 16:16), the stand-alone FlexLink S2A (8:24) as well as their scalable/modular type system FlexLink-K7-Pro (available in sizes of 8:8 to up to 256:256). With their overall Matrix series "FlexLink" RF-Design is able to address the various requirements of customers that require reliable, flexible and high quality L-Band switching/routing solutions for their RF distribution architectures.
RF-Design is exhibiting at IBC 2015, Hall 1/Stand 1.F45