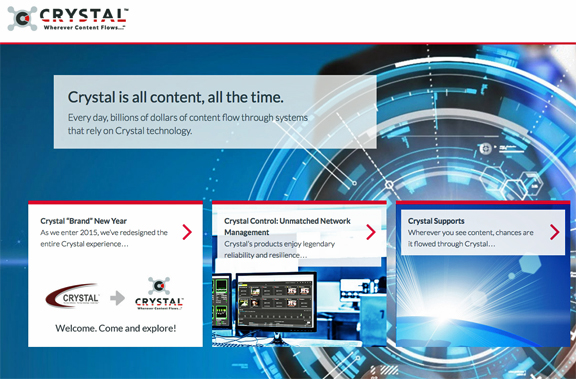 [SatNews] Crystal, a leader in network monitoring and management solutions, announces their Video Metadata Analyzer (VMA) made the shortlist for the prestigious CSI Awards that will be awarded on Friday, September 11, during the upcoming IBC2015 event in Amsterdam.
Now in its 13th year, the CSI awards are among the most competitive technology awards in the industry. The awards were designed to recognize and reward innovation and excellence in the satellite, cable, broadcast, IPTV, telco, broadband/OTT video, mobile TV, and associated sectors.
The Crystal VMA has been shortlisted in the Best Data and Analytics Innovation category. Crystal VMA is used to view, describe and correlate the presentation of program content based on included metadata. Metadata is precisely timed so any implied actions can take place at the exact video frame. Crystal's VMA can alarm on anomalies due to errors, latency or inconsistencies in encoding and transmission paths.

One of the challenges for video content providers is that it is not easy to determine whether Metadata is present and used correctly in each transmission path. Crystal VMA extracts metadata messages, analyses them and logs the metadata in detailed human-readable and machine-readable formats.
Executive Comment
Roger Franklin, CEO, Crystal, said, "Video distribution is evolving and metadata will play a key role. There is need for flexible solutions, such as our VMA, that can evolve as the standards and requirements change."