[SatNews] This Company will be busy sending representatives to two shows that occur on the same dates located on opposite sides of the world.
MITEQ, an acronym for (M)icrowave (I)nformation (T)ransmission (EQ)uipment, designs and manufactures a complete line of high-performance components, subsystems and RF SATCOM Products for the microwave electronics community will be exhibiting at the following shows
20th Anniversary of CABSAT in Dubai, UAE on March 11-13 at Stand #213
Satellite 2014 in Washington, DC March 11-13, 2014 Booth #5017 To register for a exhibition pass, use VIP code: MIT111 To register for an exhibition pass, use VIP code: MIT111 here
New SATCOM Products From MITEQ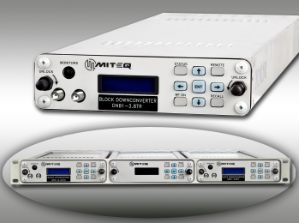 Ultimate Performance and Space Savings with 1/3 Rack Up- and Downconverters—L-, S-, C-, X-, Ku- and Ka-bands (right)—>
1/3 Rack Converters MITEQ's unique 1/3 Rack, 1U high converters are now available in L-, S-, C-, X-, Ku- and Ka-bands. These up and downconverters offer excellent phase noise and low intermodulation, Gain: 30 dB read more...
1/3 Rack Amplitude and Slope Equalizers Ka-band LNB (left)<—
Hot Swappable 20 dB gain Adjustment— MITEQ manufactures amplitude and slope equalizer systems for the compensation of cable and line losses. Available in 6 different frequency ranges, the 1/3 rack option allows for redundancy in a smaller package. The units are hot swappable, and provide for fault alarm ... read more...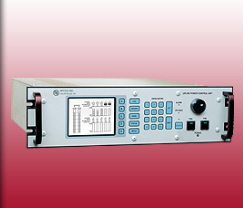 Uplink Power Control System Ka-band LNB (right)—>
Remote Site Diversity Switching—MITEQ's new Uplink Power Control System (UPC2) is now available with a front touch panel display, ethernet interface, and various other options that were never available before. The new UPC2 now offers remote ... read more...
Located on Long Island, New York for more than forty three years, MITEQ's components and systems are supplied to a wide variety of military and commercial markets including:
Satellite and ground-based communication systems
Missile guidance
Military electronic countermeasures, radar warning and surveillance systems
Land, sea, and airborne radar
Air traffic control radar
Radioastronomy
Research and development efforts