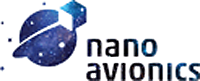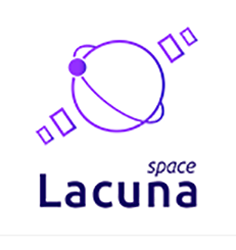 NanoAvionics has signed a contract with Lacuna Space to support the firm's on orbit demonstration of an Internet of Things (IoT) communications network.
NanoAvionics' M6P satellite platform and mission integration services will allow Lacuna Space to begin testing its technology this year, paving the way for deployment of the full Lacuna Network, a 32-satellite constellation.Lacuna Space developed its IoT communications system based on Semtech's LoRa® devices and wireless radio frequency technology and the LoRaWAN™ open protocol, in partnership with Parametric Engineering. Low- power sensors and trackers, will transmit short bursts of data to the passing satellites of the Lacuna Network. The satellite constellation's global coverage will allow ubiquitous IoT communications even in remote locations.
NanoAvionics' ability to provide both small satellite hardware and launch services startups and enterprises alike quickly deploy projects into orbit. Under the terms of the contract, NanoAvionics will provide radio-frequency allocation, satellite registration, launch integration and other services. In addition, NanoAvionics will integrate Lacuna Space's communications payload into the M6P nano-satellite platform.
The M6P platform is the only preconfigured nano-satellite designed to support the requirements of diverse missions including IoT, EO and other commercial applications. Thanks to flight-proven sub-systems in the M6P satellite bus, NanoAvionics' Customers can focus on the technologies that enable their applications rather than the workings of satellite design.
The M6P's green propulsion system enables missions that previously required much larger, and more expensive, satellite designs. Orbit maintenance maneuvers, for example, extend the M6P's time in orbit and lowers the cost of maintaining satellite constellations.
NanoAvionics and Lacuna Space are targeting a 2018-Q3 launch of the demonstration mission. The M6P will enter a 500 kilometer polar orbit, where it will receive LoRaWAN-based transmissions from IoT devices and allow participants in the beta service to preview the Lacuna Network's capabilities. Deployment of the full, 32-satellite constellation will follow from 2019.
The new relationship between NanoAvionics and Lacuna Space is based on the companies' shared commitment to standards-based technologies that enable customer innovation. Members of the Lacuna Network can use commercially-available LoRaWAN™ sensors or incorporate Lacuna Space's communications module into their own sensor designs. NanoAvionics' use of its flagship preconfigured nano-satellite platform lets its customers develop their missions quickly and affordably.
NanoAvionics CEO Vytenis BuzasNanoAvionics serves the growing market for nano-satellite based commercial applications and Lacuna Space is a prime example of the innovative solutions the firm suppors. By rapidly deploying the Lacuna Network's beta service this year, everyone on the NanoAvionics team can take pride in helping to make ubiquitous, global IoT communications possible.