[Satnews] Advantech Wireless announces that the company's Transcend™ 800 – Point-to-Point Microwave Radio system has been successfully and continuously operating a 95 km microwave link over the Caribbean Sea for the last two years without any traffic interruption or degradation.
Advantech Wireless was selected to install, consult, implement and put in service a microwave link that has been operating since 2013. This high capacity microwave link is carrying native SDH (STM-1) and native IP traffic simultaneously. The link is operating in 6 GHz and in a space diversity configuration with 1.8 m (6ft) Advantech Wireless High Performance Microwave Antennas.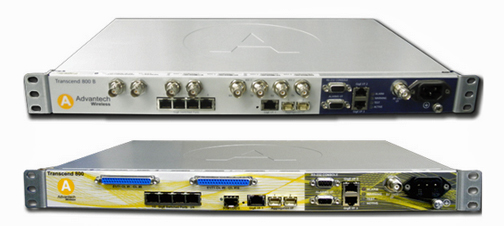 Advantech Wireless's Transcend™ 800 provides IP L2 switching and L3 routing functionalities as well as True Adaptive Coding and Modulation (True ACMTM), it carries natively video, IP and TDM traffic. Transcend™ 800 is the most affordable high capacity, high performance and flexible solution for demanding transmission, telecom and broadcast applications including backhauling 3G/4G traffic and Wireless Broadband Networks such as LTE, HSPA+, WiMAX, Metro WiFi, UMTS TDD and private communication networks carrying data, voice and HD video. It is available in a split-mount version and all-indoor configurations.
The TranscendTM 800 product will be on display at Advantech Wireless Booth No. 519 at SATCON 2015, November 11-12 in New York and TV Connect Africa 2015, Booth TV6, November 17-19 in Cape Town, South Africa.
Executive Comment
"Advantech Wireless was the first company to manufacture native Ethernet radios, and also the first company to implement a LDPC error-correction mechanism in our split-mount microwave radio in the early 2000's. Since then, we have improved the design of the Transcend™ 800 system," said Bojan Skulic, Terrestrial Microwave Communications Manager at Advantech Wireless. "Advantech Wireless Transcend™ 800 has the best system gain on the microwave radio market. Our customers can save on their investment and running costs by allowing for smaller antennas, longer connections and higher connection availability."