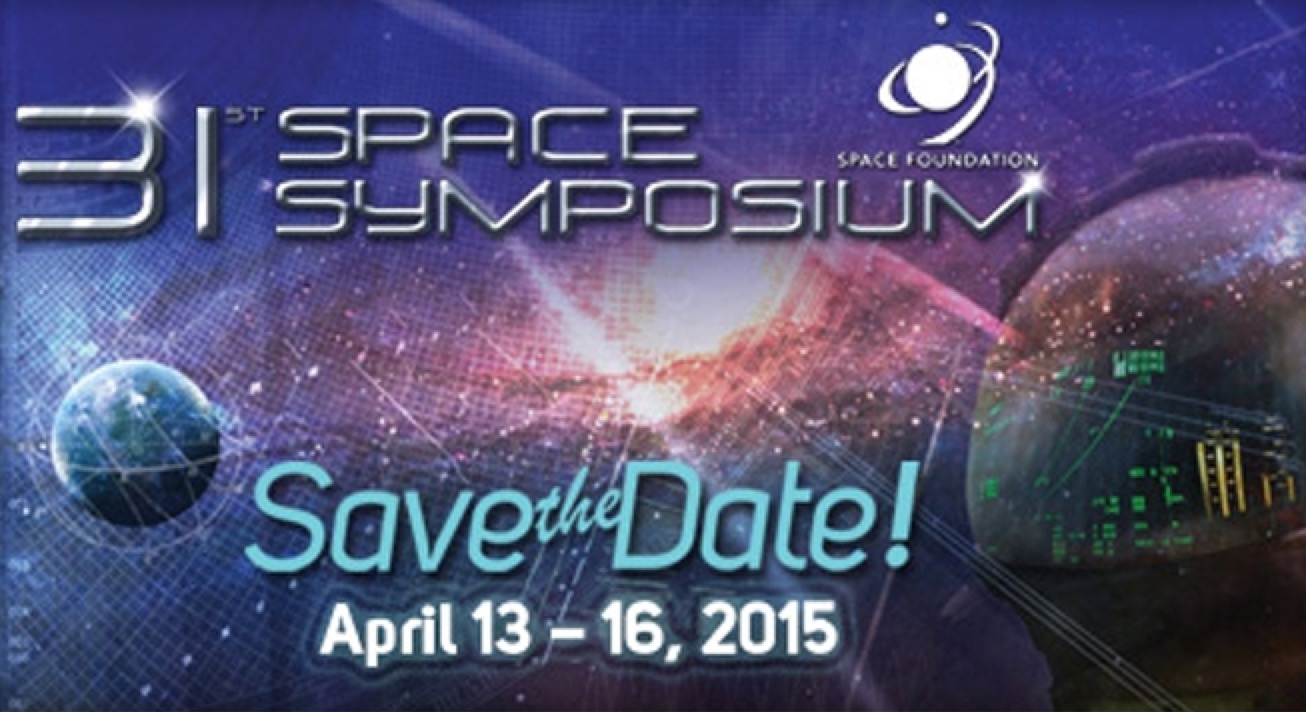 [SatNews] The last discount that will be offered on standard industry registration for the Space Foundation's 31st Space Symposium is available now until March 20, 2015.
The 31st Space Symposium will be held April 13-16, at The Broadmoor in Colorado Springs, Colorado, USA, and is expected to attract space leaders from more than 25 countries, representing all sectors of the global space community. The opening ceremony on April 13 will feature a performance by Enra dance troupe from Japan and presentation of the Space Foundation's annual awards:
Alan Shepard Technology in Education Award to June Scoobee Rodgers
Douglas S. Morrow Public Outreach Award to the NASA/Industry EFT-1 Team
Space Achievement Award to X-37B OTV Team
John L. "Jack" Swigert, Jr., Award for Space Exploration to Rosetta Comet Team
Colorado Gov. John Hickenlooper will give brief welcoming remarks at the opening ceremony, which is co-sponsored by Northrop Grumman, to be followed by the grand opening of the Ball Aerospace Exhibit Center and Pavilion, with displays of the world's latest space technology, equipment and services. The Space Symposium will have more international participation than ever for 2015, including speakers, panelists and exhibitors. The Symposium program starts strong Tuesday morning, April 14, with a Space Agency Leaders panel representing 11 countries. Some 31st Space Symposium highlights include:
Special events and programs for New Generation Space Leaders, educators, students and corporate partners
Classified and Technical Track sessions, making the Symposium more valuable, diverse and dynamic than ever
Presentation of the Space Foundation's top annual award -- the General James E. Hill Lifetime Space Achievement Award, to be presented to Jean-Jacques Dordain, Director General of the European Space Agency (ESA), at a special luncheon on April 15. Reserve luncheon tickets now at http://www.spacesymposium.org/register.
Induction of two life-changing space-related technologies into the Space Technology Hall of Fame®
On April 16, the last day of Space Symposium, the program will open with two senior U.S. administration officials—Frank Rose, Assistant Secretary of State for Arms Control, Verification and Compliance, U.S. Department of State, and The Honorable Deborah Lee James, Secretary of the Air Force.
View the complete Symposium agenda at http://www.spacesymposium.org/agenda.
Visit http://www.SpaceSymposium.org/ for secure online registration. Pay by March 20, 2015, for the Early Savings discount on standard industry registration.