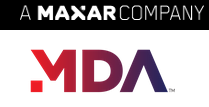 MDA, a Maxar Technologies company (formerly MacDonald, Dettwiler and Associates Ltd.), (NYSE: MAXR; TSX:MAXR), has acquired Neptec Design Group Ltd. (Neptec), a leading electro-optical and electro-mechanical systems and high-performance intelligent Light Detection and Ranging (LIDAR) company for CA$42 million, comprised of approximately CA$8 million in cash and the balance in Maxar common shares.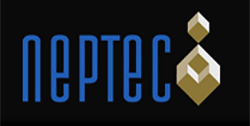 With Neptec, MDA will deliver end-to-end robotic systems and an expanded set of solutions, positioning the company to capture growth in U.S., Canadian and global space exploration markets and accelerate advancement into new and expanding space segments. The transaction is accretive to Maxar's operating earnings per share beginning in 2019, solidifies MDA's leadership in space robotics innovation, and reinforces Maxar's industry-leading space capabilities. Neptec's approximately 100 employees in Ottawa, Canada, and Harwell, U.K., will join MDA's workforce of approximately 1,900 across Canada. The new Sensor business will combine with the newly created MDA Commercial division under the MDA brand.
MDA's suite of space robotics and exploration capabilities combine with Neptec's space sensors and exploration robotics to provide commercial and government customers worldwide with innovative, three-dimensional space systems that augment the functionality of robotic systems, including such tasks as capturing space vehicles and berthing them to structures. Neptec also operates LIDAR systems, which deliver reliable guidance and navigation sensors for space vehicles.
Neptec's capabilities are aligned with growth areas fueling the new space economy including on-orbit servicing, space mining, space manufacturing and the Lunar Orbital Platform-Gateway (Gateway), a planned lunar-orbit space station planned for the 2020's. The next-generation of Canadarm will provide critical Gateway operations, including assembly of the Gateway itself and its ongoing maintenance, capture of visiting spacecraft and execution of scientific experiments and operations conducted in the lunar vicinity. Robotics needed for this project will incorporate significantly more autonomous decision-making capabilities using artificial intelligence and state-of-the-art robotics and software.
Fast, secure communications will also be critical for deep space missions. Neptec has been working to further quantum computing in the area of space communications, and has participated in a project that developed an Acquisition, Pointing and Tracking fine pointing system for future satellite payloads to solve the long-standing problem of securely transporting information between distant locations.
Mike Greenley, group President of MDA, said that the Neptec team is well-established in the industry and this investment represents an important strategic opportunity to offer broader solutions for the growing space exploration market.
Paul Nephin, Neptec CEO, added that in the firm's nearly 30 year history, Neptec has contributed critical systems to some of the most demanding space exploration missions, and the company has built a reputation for making things work in challenging environments. Combining Neptec's capabilities with MDA creates a tremendous opportunity to win new business and continue to expand the firm's footprint in Canada, the United Kingdom and across the globe.